HUGE SAVING!
For the Trust Technique Video Course Lifetime Membership!
Very soon you will receive an email with the discount amount.
Please check that the email arrives within the next 10 mins …if not do check your spam or promotions folder just in case.
If nothing arrives contact us with the link below and we will help you ASAP 🙂
Please note that this offer will only be available for the next 4 days!
Members Comments It modeled for me how to be in the present moment and be peaceful within myself. This in turn helped me and my animals come into better alignment with one another. I find that the meditative technique very easy to use throughout my day if I sense my energy level getting too high.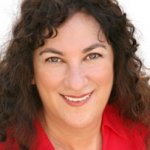 I loved this course! It is inspiring and practical. I can see the possibility of making the world a better place for animals and their people using the Trust Technique. A very complete guide, incredibile work, I feel very lucky to be given the posibility to learn by you all this. Thank you. No doubt you have heard this many things, this course has been an emotional ride . I can remember when I have cried so much , I do believe I was tripping down memories lane a lot. I was raised on a farm and bought my first horse at the age of 13 , I do believe we saved each other . I have always look for connections with animals that's where I'm happy . Thank you so so much I would love to take the next step with the trust technique this is my new life . A very thorough and meticulously curated course that has obviously taken a lot of dedication, patience and care to create.
The love and compassion that both James and Shelley have for animals is apparent throughout and I am very grateful for their gift to the world.