Category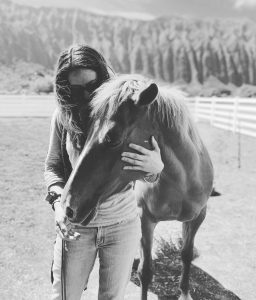 Works in person and online with Large Animals
Based in Arizona
Bio: My focus of work is the whole-hearted horse. Helping horses who are experiencing pain, fear or confusion, and helping people identify the issue; finding healing and connection through compassion, love and equine ethical needs.
I have a background in horse training and coaching, and I am a hoof care practitioner in the state of Arizona. In 2021 my husband and I founded "Desert Sky Ranch & Sanctuary " a non profit organisation which focuses on the rehabilitation of neglected and abused horses through the wild horse model; freedom, rehabilitative hoof care, and herd healing.
Since I found the trust technique in 2018, which has been life changing, it has not only become the foundation of all my work with horses, it is also become a life style.
I offer in person and online consultations.
I am also a certified life skills coach and I speak Italian and French.
Website: https://horsethical.com/
Please fill out the form below to contact this practitioner: