Category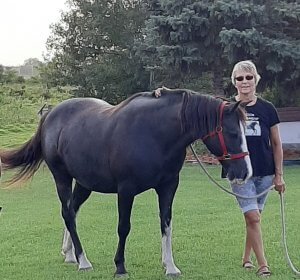 Works in person and online with Domestic & Large Animals
Based in Manitoba
Bio: I simply love animals and over the last 30 years of raising and training horses my quest has been to find the "Holy Grail" of connection to their heart and mind. The quest led me to the Trust Technique in 2015.
This knowledge has spilled over into my teachings in horsemanship, liberty, horse agility, barefoot hoofcare, and deepened my animal communication skills.
My intention is to help you and your animal gain trust and confidence and easily evolve a deeper connection.
Come journey with me on this path. As a Trust Technique Practitioner, I offer presentations and consultations in Canada and worldwide.
Website: Trustwithanimals.ca
Please fill out the form below to contact this practitioner: