Category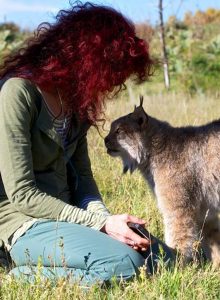 Works in person and online with Large Animals

Based in Victoria
Bio:
As far back as I remember I experienced deep connection with animals. A felt-sense beyond words. Now I paint From these experiences, the painting process itself taking me to an even deeper more subtle level of connection.
My life's work focusses on this human-animal connection; helping people cultivate true relationship with animals, Becoming Kindred Spirits.
As things happens, The Trust Technique® came into my life. A miracle that informs my world and my art through an even deeper connection with animals.
I would love to introduce you to the Trust Technique®. To guide you through the consultation process with your animal, transforming problems, past traumas and opening to a deeper bond than you ever realised was possible.
There is no more healing way to create trust, confidence, empathy and partnership than through the art of the Trust Technique®
And – as a transpersonal art therapist [shamanic world view] I can support you through expressive art mentoring.
Website: 
Please fill out the form below to contact this practitioner: