Category
Works in person and online with Domestic Animals
Based in Kitchener, Ontario, Canada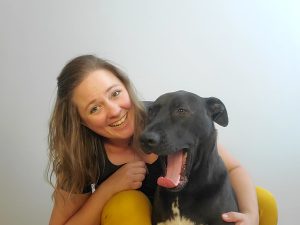 Bio:Welcome!
My name is Logan and the goofy dog is Oso.
Before learning the Trust Technique, I explored every conventional approach to resolving the challenges my fur family was experiencing (to name a few: anxiety, insecurity, aggressiveness, excitability). At the time, I felt hopeless that there was no way to help them. (At the risk of sounding like a sales-person:) That all changed with the Trust Technique.
Having experienced the challenges of my situation, my approach focuses on supporting and guiding you and your animals to calm confidence with kindness and without judgement.
Want to learn more? Reach out and let's have a chat! I offer a complementary 15-minute introduction call so that you can share your experiences and decide if the Trust Technique feels like a good fit for you. Contact me by filling in the form below, or emailing me at: koethlogan@gmail.com. You can also learn more at: www.logankoeth.com
Always here and happy to help. Looking forward to learning about you and your companion(s).
With kindness,
Logan 💛
In-person available for: Southern Ontario (travel fees will apply for sessions outside Waterloo Region & Guelph)
On-line available for: Canada
Website: https://logankoeth.com/
Please fill out the form below to contact this practitioner:
Kitchener, Ontario, Canada