Due to the current COVID-19 pandemic, we regret that we are not running any in person events.
This is a one day experience that explores the concepts, principles and practical application of the Trust Technique, giving you the tools to deepen the connection with your own animals.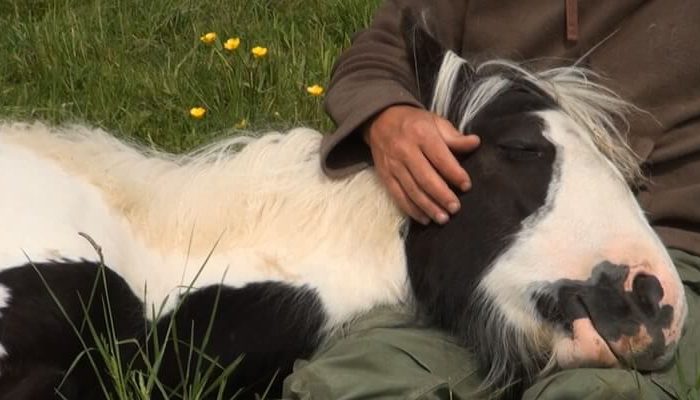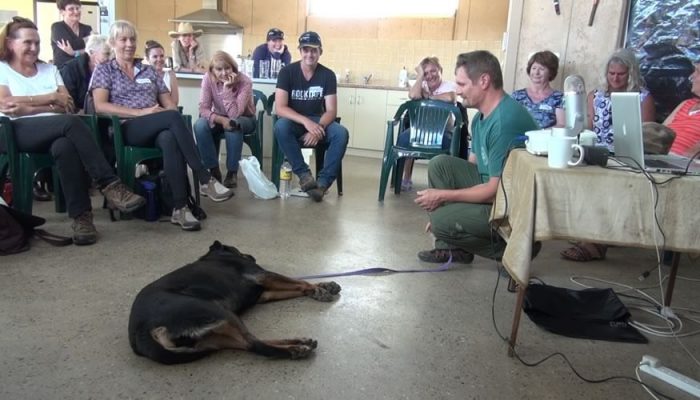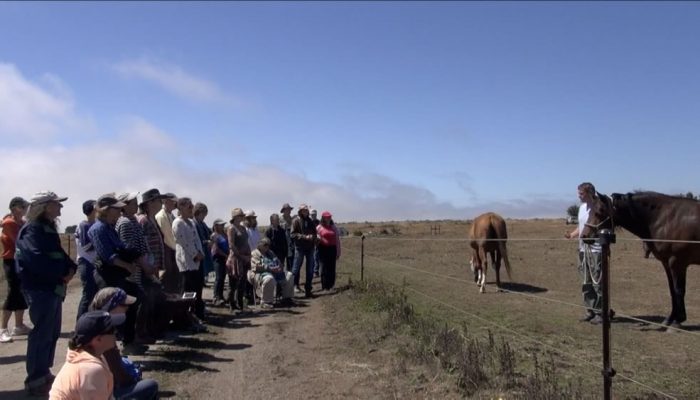 DEEPEN YOUR CONNECTION
WITH YOUR ANIMALS
"When it comes to teaching and helping our animals, it is not the content that is so important, it's the connection."
Have you ever been in a situation where:
You just don't seem to be getting through to your animal, they seem to be distracted?
You are finding yourself getting frustrated and sharp, even though you love them dearly?
You are worried about what they will do next and feel that you have no influence?
Training your animal feels like one step forward and two steps back?
You are concerned that your own emotional state is affecting your animals?
All of these situations are relative to the pace at which you and your animal are going. Finding a true regard for your animal is not just about slowing down or being calm, it needs to be deeper. The Trust Technique day gives you the tools to enhance the communication between you and your animals and find the true treasures of the relationship that can be found within.
Daily practice of the Trust Technique creates a shared peace of mind and reduces anxious over-thinking—one of the main causes for so-called "behavioural problems" in pets and humans. This dynamic approach does not objectify animals, but rather recognises all animals as sentient equals and transcends an unhealthy approach of dominance or control. Humans and other animals work in trusted cooperation, which leads to more truthful communication and manifests in shared well-being.
Shelley and James are genuine, warm, caring individuals. The Trust Technique provides everyone with the ability to truly care for and protect our fellow animal beings and friends. Delivered in a simple, yet, touching and soul searching way, this technique is amazing and I am thankful for such truthful and caring people as Shelley and James are for their dedication in sharing this for the good of all beings. I will be continuing my journey and look forward to it with excitement and positivity. I recommend this, don't keep thinking about it, attend an I Have a Dream Day, it's wonderful.
This course is for anyone who sees the value of trust in relationships with their animals, people and themselves.
For your animals
Help your animals release fear and anxiety
Help your animals have trust and confidence in any situation
A safe way to help sensitive animals through treatment and speed up recovery times
Support your animals physical recovery
For yourself
Learn how to create a peaceful and trusting feeling in yourself
Create an intuitive connection with your animals and take your communication to the next level
Trust Technique Practitioners
A fantastic introduction for those wishing to pursue a career in helping animals and people
A great connection point for students of the Practitioner Qualification
On The Trust Technique Dream Day
James & Shelley donate their time to help the animals before a Dream Day Event.
This usually includes a week of helping the animals and training staff to follow up on the work done.
Please note that some of these animals will be sensitive. The animals opinion will always come before the group needs.
On The Day
10am
Morning starts
11.30
A full presentation on an in-depth look at the Technique and the bigger picture of both animal and human care. Breaking out of the pre-conditioned box that people have been caught up in for centuries! Exercises to create the right mindset and how to deliver the mindfulness to any animal
Break
12.00

James will share in detail the three main principles and understandings of the Trust Technique

Creative Reaction
Realisation Learning
Trusted Cooperation

Lunch
2.00

Practical demonstrations
Group participation

5.00
 End of day
" James and Shelley are spearheading a new movement in communicating with animals. The workshop contains information that is so important that it is not only riveting it feels that it is opening a portal in your heart and mind. I loved it so much I didn't want to stop for morning tea or lunch. This has never happened to me before. Amazing is what it is.!!!"
Full Address:
The I Have A Dream Day events have been held worldwide
Past events include:
United Kingdom, Europe, United States, Australia and Canada
Often the I Have A Dream Day is held after we have helped the venue (usually rescue centres) with their animals and have taught the staff how to continue this valuable work. 
Upcoming events
Sorry! There are currently no upcoming events.
All new events are offered to those who are on the Trust Technique in-person waitlist. These places do fill quickly! If you would like to attend an I Have A Dream Day please enter your details on the waitlist below and you will be the first to know of new dates.
Price £197

What a privilege to have attended the I Have A Dream Day at The Donkey Sanctuary? After sampling the online module I was keen to see the process for myself. I was not disappointed! It made the intentions clear, James & Shelley are truly inspiring in their dedication to their work. Made me feel so emotional that there are people out there who will stand for what they truly believe in & want to share their knowledge for the benefit of all animals. Made me feel that what I think & feel is normal! Pushed me to take this message forward into my work as a veterinary nurse, to create a fear free environment. I was inspired to take up the lifetime membership & then hopefully be accepted onto the practitioner course. no way to give it less stars than 5! the donkey sanctuary is a wonderful place, way more beautiful for the animals than I expected and definitely worth the trip from switzerland. next to that I had a great time meeting other practitioners of different levels and to exchange some experiences – and feelings – with them. getting present in a group of like-minded people was a new and deep thing for me. I felt like filled up with fresh energy for my future work in the loneliness of an online student and can still sense the group around me. a lot of connections being built -also with shelley and james, who in real life are even more inspirational than on the videos! to sum it up: I still dream of that dream day!

Being participant at the TT- Dream Day at the Donkey Sanctuary and meeting James and Shelley in person was a real great honour for me. All the warmth, authenticity , and presence with animals and students was inspiring. Meeting other practioners and learners as well was great pleasure and its really hard work going back to " business as usual", means it seems hard not only longing for change but living change.
Thanks to all of you

The 'I have a dream' day and the associated practitioner day at the Donkey Sanctuary in Devon have rekindled my motivation to start the practical modules of the practitioner course for which I was accepted December 2018. James is an excellent teacher and presenter. It is no surprise that the Trust Technique, used with animals and their humans, which James and Shelley developed is gaining an ever greater following and their team is expanding in order to reach a growing audience across the world. Their approach is simple yet subtle, gentle yet very effective. I would recommend this day and the video course to all animal lovers who would like a deeper and closer connection with their animal. It was a privilege to spend two full days in the company of James and his team and I will continue to follow their fantastic work with interest and in gratitude as a student now and as a future qualified practitioner. Your commitment, enthusiasm and dedication are truly inspiring, thank you!

This is a massive leap in our consciousness and our relationship to animals. The day workshop was magical and inspiring , this is the evolution of us as a species. This work needs to be shared with the world, if we are to understand how animals and nature are feeling beings like we are. Feel immense gratitude for the workshop. Thankyou???????????