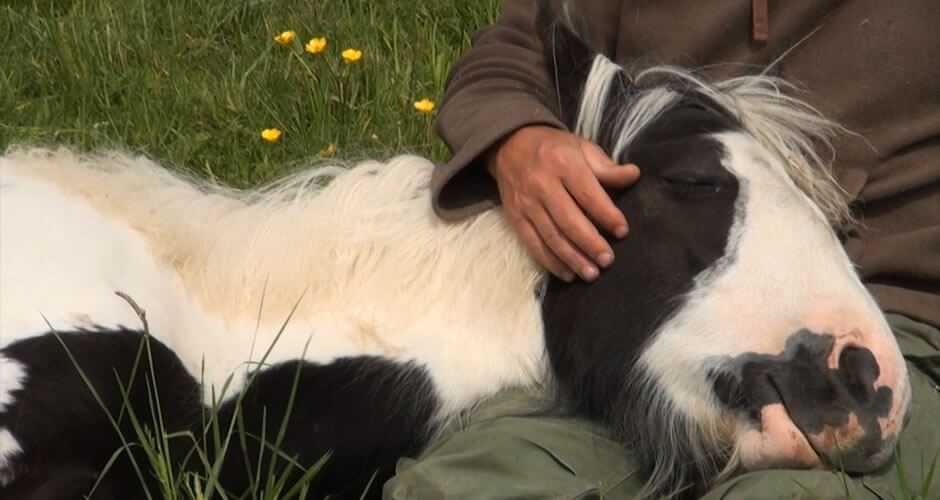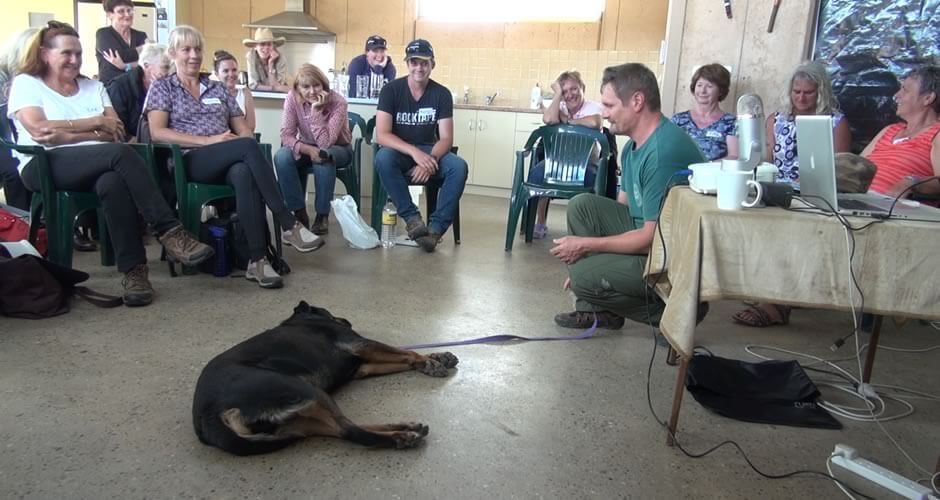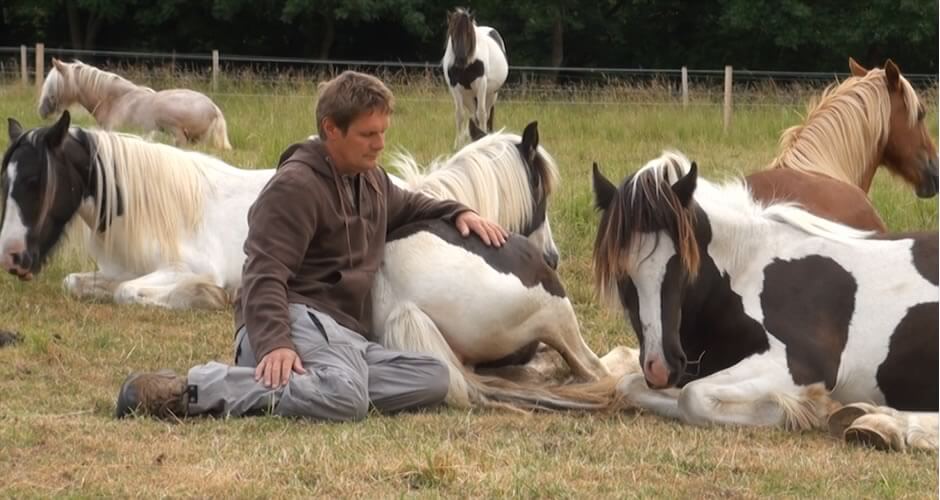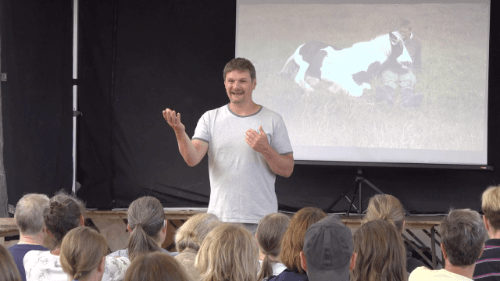 All animals be treated with mindful regard
This is a one day experience that explores the concepts, principles and practical application of the Trust Technique. Giving you the tools to deepen the connection with your own animals.
Click the price for currency conversion
More than a dream
When it comes to teaching and helping our animals, it is not the content that is so important it is the connection
Have you have ever been in the situation where:
You just don't seem to be getting through to your animal, they seem to be distracted?
You are finding yourself getting frustrated and sharp, even though you love them dearly?
You are worried about what they will do next and feel that you have no influence?
Training your animal feels like one step forward and two steps back?
You are concerned that your own emotional state is affecting your animals?
All of these situations are relative to the pace at which you and your animal are going. Finding a true regard for your animal is not just about slowing down or being calm, it needs to be deeper. The Trust Technique day gives you the tools to enhance the communication between you and your animals and find the true treasures of the relationship that can be found within.
Daily practice of the Trust Technique creates a shared peace of mind and reduces anxious over-thinking—one of the main causes for so-called "behavioural problems" in pets and humans. This dynamic approach does not objectify animals, but rather recognises all animals as sentient equals and transcends an unhealthy approach of dominance or control. Humans and other animals work in trusted cooperation, which leads to more truthful communication and manifests in shared well-being.
Course Details
This course is for anyone

who sees the value of trust in relationships with their animals, people and themselves
For your animals
Help your animals release fear and anxiety
Help your animals have trust and confidence in any situation
A safe way to help sensitive animals through treatment and speed up recovery times.
Support your animals physical recovery 
For yourself
Learn how to create a peaceful and trusting feeling in yourself
Create an intuitive connection with your animals and take your communication to the next level
Trust Technique Practitioners
A fantastic introduction for those wishing to have a career in helping animals and people.
A great connection point for students of the Practitioner Qualification
On The Trust Technique Dream Day
James & Shelley donate their time to help the animals before a Dream Day Event. 
This usually includes a week of helping the animals and training staff to follow up on the work done.
Please note that some of these animals will be sensitive. The animals opinion will always come before the group needs. 
Schedule
On The Day
10am
Morning starts
11.30
A full presentation on an in-depth look at the Technique and the bigger picture of both animal and human care. Breaking out of the pre-conditioned box that people have been caught up in for centuries! Exercises to create the right mindset and how to deliver the mindfulness to any animal
Break
12.00

James will share in detail the three main principle and understandings of the Trust Technique

Creative Reaction
Realisation Learning
Trusted Cooperation

Lunch
2.00

Practical demonstrations
Group participation

5.00
 End of day
Dates & Bookings
Please note that these places fill quickly. if you would like to attend the I have A Dream Day you will need to place yourself on the waitlist.
We inform and give time to all those on the waitlist first. It is rare that we ever have these dates public.
| Dates | Location | Price | Availability |
| --- | --- | --- | --- |
| | | | |
| | | | |
What have our past attendees said?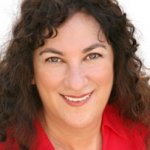 I attended the Dream Day in California in July with James and Shelley. It was an amazing experience to feel the work in person. I really loved being able to watch James work with the horses, and just how they reacted to him. It was as if they just wanted to be near him, they could feel the energy -- it was familiar and delicious to them, and it was wonderful to watch them scoop it up. As wonderful as seeing the videos are, seeing it with your own eyes is an experience you don't want to miss.
I attended a workshop with James and Shelley in Australia earlier this year. At the time I was about to give up on a rescue horse that had come into my care. I had been advised by vets and horse experts that this horse was beyond help. I was having trouble letting go of her and attended James Trust Technique Clinic as a last hope. Through the learning of the technique and the very positive conversation held with James in regard to this horse, everything has turned around. James encouraged me to keep going with her, and through the use of the trust technique she is now a completely different horse. She has gone from what most would say dangerous, to soft and lovable, and has even started a career helping troubled teenage girls. I would highly recommend to every animal owner to attend a workshop and to purchase the video course. Its content is invaluable. Thanks James for hearing my story tears and all, and for your encouragement to keep going, your advice was so helpful.
James and Shelley are spearheading a new movement in communicating with animals. The workshop contains information that is so important that it is not only riveting it feels that it is opening a portal in your heart and mind. I loved it so much I didn't want to stop for morning tea or lunch. This has never happened to me before. Amazing is what it is.!!!
James and Shelley are godsends. This work is so important, so accessible and so loving.In February, James and Shelley delivered a well thought through, well timed and easy to follow expose of the Trust Technique in a day workshop. i would re-attend in a heartbeat.
Both James and Shelley compliment each other - their belief in their work is evident and this, in turn, impacts information delivery in a very positive 'I can do this too' fashion.
i'm very very keen to follow on from the video platinum course into a practitioner course as i feel like i've been waiting my whole life to work with animals in this way.
i came away from the February workshop wanting more, very pleased to have been included and open to much broader learning. As a vipassana meditator for 22 years, daily trust technique practice is a natural compliment.
Thank you for globalising this natural, fundamental way of being.
Julie von Platen
I attended a Trust Technique day in Australia at the beginning of 2016. It was a beautiful heartfelt experience. Amazing to learn from James how simple the technique is (not easy...it takes practise). James's style is easygoing and very authentic, however really informative data and awesome demonstrations. I would attend his programs again without hesitation and look forward to seeing him in August and November. Shelley and James are so genuine and friendly lovely to be around them and share in their amazing work