Messages Of Trust video series
Develop trust..., Deepen your connection..., Advance your communication..., Share healing...
THE INTRODUCTION COURSE
The perfect introduction to the Trust Technique®
Delivering practical, spiritual and inspirational insights to help both you and your animals.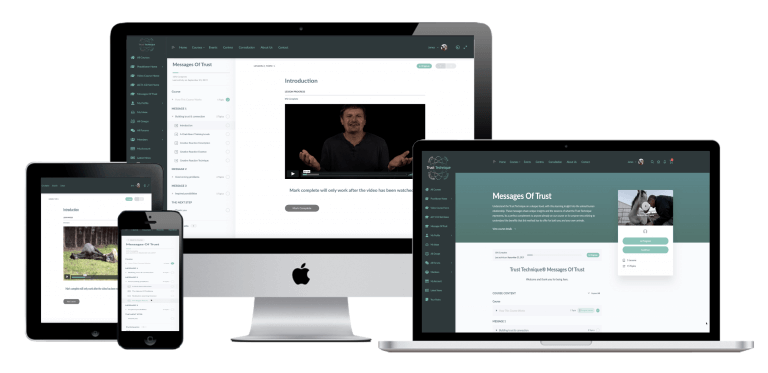 Practical – Spiritual – Inspirational
The missing "peace" in the relationship with your animal
We have all been conditioned over centuries to believe such things as the boss theory, pressure methods, animals don't have feelings and that somehow your animal is competing against you. This stems from the judgement of "bad" behaviour which needs correction and reprimand. The problem here is that behaviour is only the outward expression of something else, which is happening on a deeper level and that is how your animal is FEELING.
Either consciously or subconsciously you will be sharing these feelings. It will more than likely be expressed by you as one or as a combination of these emotions. Frustration, anger, worry, guilt, embarrassment, helplessness, despair, anxiety and the list goes on.
This creates a gap between how you truly feel about your animal, the love you have for them and the way you are reacting to them. It is this separation that causes the most pain in the relationship! 
The key to making fast and long-lasting positive change is to help them let go of fear and build trust and confidence in you and his or her surroundings.
Discover a new connection, that will benefit you as much as your animal
The Trust Technique® is a mindful approach to help your animal and yourself. A simple way to develop a peaceful connection with trust and confidence. By changing the negative feelings you are sharing.
Experience a quantum shift in shared trust, overcome problems in a kind considerate way and develop new inspired levels of co-operation.
The Trust Technique can help all sentient beings with a gently profound non-dominant approach.
Inspiring and touching messages that talk straight to the heart. Time for change cannot be postponed, starting from ourselves for the benefit of animals and the whole planet. Thank you, James and Shelley, for all what you are doing and how you are doing it.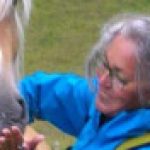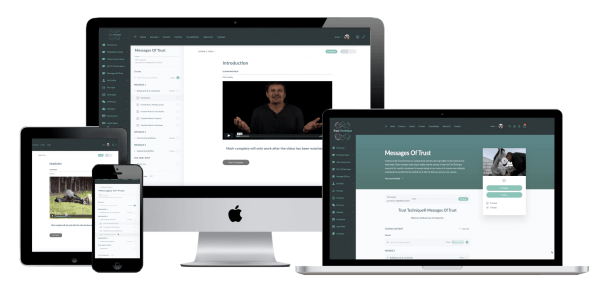 The messages of trust video series
It is the perfect way to see the benefits that this method offers and includes practical advice that can implemented in your relationship straight away.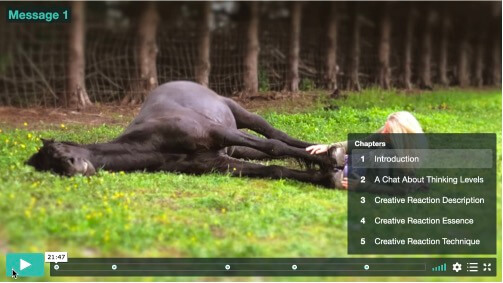 Creating a relationship beyond emotions that has a shared healing effect
Why a mindful approach changes everything
The importance of thinking feeling levels
How to create a peaceful connection
Helping your animal with physical and emotional healing
Exploring the technique Creative Reaction
Run time 21.51 mins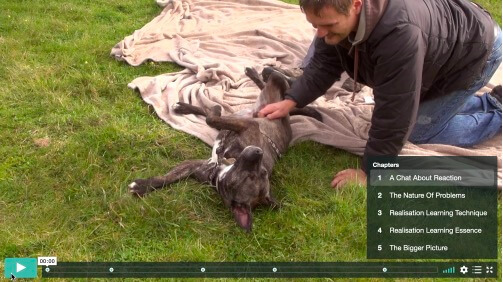 A unique and simple way to resolve behaviour problems with regard and kindness.
How animals and people react
The true nature of problems
How a change of perception is a change of behaviour 
How animals can realise their own learning without training
Exploring the bigger picture of animal care
Run time 29.36 mins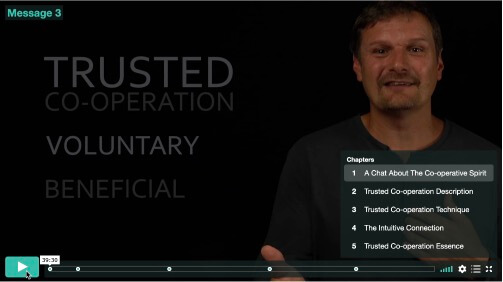 Exploring new levels of communication and trusted co-operation. 
Understand the spirit of co-operation
Easily teach your animal with full willingness
How to create a two way animal communication
A deep look at interacting with your animals intelligence
The future of how we can be working with animals
Run time 39.35 mins
'Messages of Trust' - a simple, clear insight into The Trust Technique, a serious game changer spreading across the world, enhancing the lives of both man and his animal friends by building incredible relationships of trust and confidence between the two. Thank you James and Shelley for sharing this beautiful gift! x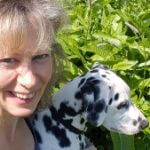 Messages Of Trust Video Series
Promotional Price
Inspired connection with your animals

One Payment Lifetime Access

14 Day Money Back Guarantee

Secure payment PayPal or Stripe
Currency converter
To see the price in your currency
Click on the price below
I am grateful for this course, it was a very beautiful and easy to enter into the mindset of the technique without having a background with it. I finished the course, and decided that my life and relationships to animals and humans would benefit greatly from the extended courses offered.

Thank you James for your clear teaching and your efforts to inspire more people to appreciate the valuable connection that we can achieve with animals. This has given me renewed enthusiasm to work on reducing my thinking levels which have previously been a stumbling block.
Thank you for sharing the love that makes and shifts this world a magical shared place for both humans and animals together ❤️.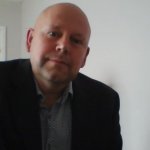 I am blown away by what I have seen, to know that we can have this beautiful connection with animals makes me feel very honoured indeed.
The course is brilliant and I can only imagine it has opened up a whole new world for members as it has for me. Well done and a big thank you.
What a beautifully expressed set of videos to illustrate the magic of the Trust Technique to anyone…from one who has no knowledge of the modality to those who have already been enlightened 🙂
Fantastic James and Shelley! Thank you ever so much xx
As a practitioner of Yoga, Messages of Trust reminds me why I practice: Not to be physically healthier or to cause my life to run a bit more smoothly, although these are definite benefits, but to experience my oneness with all sentient beings. This is the essential teaching of the Trust Technique, and it actually gives us a way to experience this connection, with the help of our beloved animals. It works.
This course was great and has certainly deepened my level of understanding of The Trust Technique. Thanks so much
for me these messages are the perfect summary of what the trust technique is about! you keep inspiring me James!!!!!
Thank you so much, this has been so helpful and has inspired me yet again to move further with your training.
I found the course both touching and inspirational, and I would love to continue with this amazing training. I have always felt a connection with animals and have wanted to better communicate with them. I look forward to the next course.
Calvin.

This is a good intellectual overview of the steps of the Trust Technique. I think it really comes alive with the clip on the donkey rescue. For me the video course is more helpful because when I watch you working I actually participate in the feeling level you are working with. Then the "class" pieces instruct me in how to do it myself. However, the video course is in the order that you evolved as the technique evolved, so Mindful Regard is pretty far into the course. In the Messages, it is front and center which is very helpful. I have watched the video course several times and the Messages remind be go watch it again! I want to become a practitioner and have been accepted into the program. I am just waiting to be able to pay for it. Thank you, James and Shelley, for all that you do. The world will become a better place as people learn what you are teaching.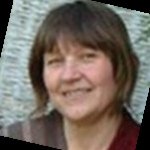 I love to watch the messages!!

Thank you so much! This course is super!
Love and Light xx
Wonderful.
Being a student of the Trust Technique I find this a beautiful expansion to our course. It really explains the different parts of the Trust Technique so well and I love the way it is done.
This will be so helpful to anyone, practitioner, video course members or people becoming interested in the Trust Technique and wanting to find out more about it. I also like the idea of gifting it to someone.
Thank you so much James and Shelley
The Messages of Trust are a wonderful way to let the essence of this work wash over you. They contain the most updated, refined, and simplified understandings of the larger body of work of the Trust Technique. They inspire you to imagine (even more) how we can transform our relationship with animals and have deeper connections. I have taken to watching one each morning as I eat breakfast, and they are nourishing my soul.
Thank you so much James for this essence of your teachings. I've got your video course before. So I already know a lot about trust technique. These few short videos are well worth my time. They deepen my experience of all what I have learnt. I love it, not only for working with the animals but also for being with people 🙂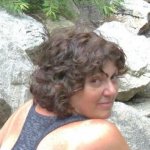 This video has been a huge gift of understanding, offered in a concise and demonstrated way.
I feel my life has been directed to this work by no accident as my lifelong dream always has been to see animals elevated to the respect and honor they deserve. There was a time when I despaired that things would never change and that there was not much influence I could have to make a difference. I feel a sense of hope and share the vision that this dream so many of us share can and will come true and for that I am eternally grateful.
I share the good news of the Trust Technique everywhere I go and with anyone who will listen!
Forever grateful,
Maryanne Turvin

Hello James and Shelley,
I really enjoyed this course!
It has re-inspired me to achieve a deeper connection with my animals. I am gifted with a sensitive mare who is helping me on this journey towards trusted cooperation.
I am a member of the video course also and I wanted to tell you that using your technique has had a profoundly positive effect on my life.
Thank you so much!
Experiencing the Trust-Technique makes you realize how sophisticated it is on so many levels. Thank You James and Shelley for sharing this treasure so generously! It is so tempting to keep this chest of gold to oneself as a secret. The choice of giving it to us, and even helping us to unlock this chest and share the gold is an action of true kindness that sets an example for all of us who want to be the change we want to see in the world!
I had the pleasure of being a video course member and the Message of Trust reinforced my understanding of the Trust Technique. Thank you James for sharing this wonderful method with all of us.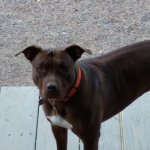 I really enjoyed this series, so much so that I am going to sign up for the main course! There are so many reasons why this is the right decision it's amazing. Thank you so much for reaching out to me again with a gentle nudge, it was just the support I needed.
I have tried to write this several times, and it always ends up a novel!
So I read many of the others and can only re-iterate all the positive comments.
Very grateful you made the Messages of Trust available, I have been aware of the Trust Technique for a while, but these vids showed me clearly the course I need to take for myself and for my horses. "When the student is ready the teacher appears."
I have been searching for a way to connect with my horses in a way that 'regards and respects' them rather than shuts them down and get responses from being trained.
Two realisations of note, I will be doing more work on myself than on the horses!!
I doubt I will be able to ride or train or see behaviour in the same way again.
I am looking forward to developing true connection and communication with my horses
Is there a time limit on availability of the Messages of Trust, need to keep watching
Thank you so much James and Shelley for this video class. It really answered a lot of questions I had from the video class and added more clarification to already masterful teaching! I hope to be able to become a practitioner of this technique and bring much needed healing to the world of animals and our relationship with them. Thank you for all you are doing for us!
Another meaningful insight in to some finer points as well as a very useful overview of the Trust Technique. Very worthwhile whether new to working with Trust or more experienced. Also would make a wonderful gift that keeps on giving for anyone
Once again you have delivered a wealth of invaluable information and insights. Thank you so much James. I would love to go even further into this and look forward to more of these wonderful videos. I have seven rescue horses and live my life on the principles you have outlined here, trying to help them overcome the trauma of past abuse. Sending you all kind regards.

Hi, James and Shelley
One of my problems at the moment is that I don't have an internet connection at home. Also with working a crazy nightshift and seeing my beautiful little Maisy every day of week after work, some sleep is needed somewhere before having to get up at midnight to start the cycle all over again. The most important part is seeing my little gal everyday of the week. Yes I have slipped behind doing the video course, which is totaly amazing including this one with all the useful information to help others, as well as myself.
Thank you and sorry it's been so long.
These videos make me smile and I am happy that you are showing us that there is a way to be with animals so that we are both happy and relaxed. Keep up the good work!
A joy to watch. Beautiful, inspiring. So well presented.
James, you and your "co-stars" have left me keen to learn and practice this valuable knowledge…..
The next step. Would the Animal Communication Audio ACT1 be good, or if I headed straight for Video Home Course is content of ACT1 covered there ?
Great video series – looking forward to getting started on the full course!
Thank you so much James and Shelley for this awesome video class. I am so happy you shift the consciousness of the people in favor of the animals. It is so rewarding to have mutual trust, for both a beneficial relationsship and a communicating animal. The more we listen the more they communicate.
This video class is very helpful.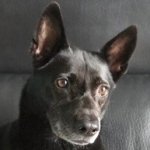 I thoroughly enjoyed all the videos – as a matter of fact, I chose to enjoy them slowly as they are so inspiring. I am an animal communicator myself and I agree with all of your views. Animals are so intelligent and patient of us. Having my current dog has completely changed my life. Thank you again for sharing those very precious messages. I look forward to learning more from you.
A really useful and helpful course. Thank you. I am volunteering at a rescue centre, and often struggle with the animals, as their thinking levels are 10++ This has inspired me to re-visit the video course.
Thankyou ,really enjoy how your courses are delivered in such a peaceful manner ,a touch of this in everyone would make our world a much nicer environment not only for our animals but for human kind…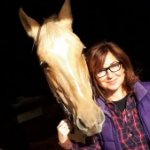 Beautiful course, thank you. it really encapsulates the sense and purpose of why the Trust Technique exists. I have gifted this course to a friend with dogs of their own. Having completed the video course I am now ready to get started with the ACT and the Practitioner course. There is such a need for healing in this world, both animals and humans, and this such a gentle yet so effective way of connecting and healing, I am truly grateful to have come across TT and to be soon able to put it into practice myself.
Thank you so much for sharing your experience and knowledge. This course is so valuable to share with others so that they can understand the benefit of the Trust Technique.
Thank you so much for sharing your experience and knowledge. This course is so valuable to share with others so that they can understand the benefit of the Trust Technique.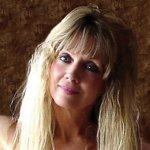 👍🏻 This course was an amazingly gentle, clear, and calming presentation, teaching the connection between species, and how we can inter~relate through non-thinking understandings. Such good reasoning! I especially valued how the course was presented. The videos were pleasing to the eye and ear, with James talking, then adding 'live' visuals showing what is being discussed and how things happen. A great balance for one to absorb the information. Just brilliant, thank you TTT!
Thank you so much for the beautiful and very inspiring messages (from heart to heart). Wishing all the best for your mission. Thank you again! ☺❤
Thank you for all the wonderful work you do, I feel excited and inspired to learn to apply your techniques to all aspects of my daily life. I feel a shift in the way my herd , dog and I share space already. Very happy ! Thank you again !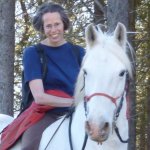 A wonderful and clearly presented encapsulation of the principles of the Trust Technique. I am a video course member so am already completely sold on how brilliant it is, but hope that this will inspire more people to sign up. This is such important and transformative work, thank you James and Shelly.
I enjoyed the Message of Trust videos and found them very informative, and clearly delivered. I work with horses quite regularly, and seeing the endless possibilities of assisting a troubled animal has been a great inspiration.
HJ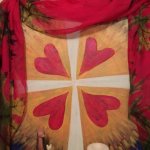 Your timing is perfect! Thank you James & Shelley for being the wonderful, caring people that you are! This is a great overview and has helped consolidate some thoughts for me. You have inspired me to revisit the video course. We had great success with the technique(s) with a very aggressive kitten (Arnie) who had wandered quite a distance before finding us. I was already using the technique with another cat who had been abandoned and was very easy to work with. He already felt trust in me so this furthered the relationship by helping him to let go of some things and feel more peaceful. Arnie, however, systematically attacked everyone on a daily basis for months. We felt we needed to help him (not everyone has patience & we didn't want to think he may be PTS because he had a difficult start ). His thinking levels were rarely below a 6/7 and often around 8 or 9, and it took quite some time to get his levels down below 4/5. Unfortunately I guess I stopped once he was "good enough". He is mostly around 4-6 these days but still attacks maybe once a week or fortnight, but not with the aggressiveness he originally displayed (still draws blood though). He generally comes to me for a daily cuddle, during which I observe his actions and make my mind peaceful to lower his levels and he looks settled quite quickly but probably only drops to a 2. I see I have a bit more to do so will carry on! I'm sure he'd pass on his thanks if he knew it was really coming from yourselves. 🙂 Huge thanks, love & joy xx
Hi James,
I absoluteley enjoyed your insights and examples.
For me personally, it would have been easier to just have 5 videos: Introduction, one video for each part of the TT and one for a summary/conclusioin.
So I really love the content, but too much separate video parts.
Thanks for your work and inspiration!
Wow!! Thank you so much James and Shelley for your love, time and development of this amazing course, really reiterates and cements all the learning of the Video Course and Practitioners Course.
I am so privileged to be part of the journey of helping people and their animals and enjoying every minute of it and not to forget how much this has helped me develop and grow. This technique is so needed in our world today.
With much love and gratitude for all the knowledge and learning you provide and the help you give to animals worldwide , truly amazing.
Judith x
'Messages of Trust' – a simple, clear insight into The Trust Technique, a serious game changer spreading across the world, enhancing the lives of both man and his animal friends by building incredible relationships of trust and confidence between the two.
Thank you James and Shelley for sharing this beautiful gift! x
I always feel abit down when your messages and videos finish. This is because the messages and videos resonate with my soul. It's so beautiful ,so worthy , I just want to become the person that I should be. I can't properly say how deep this is and how I long for this.
I will be revisiting the video course . Thank you James and Shelley
I found this message very emotional. I have a rescued pony.
Amazing understanding that James has brought to light of how to deal with animals reactions to things. I realized how much I use to try and control the outcome with my agenda in mind and not the animals. I love this coarse and I was a professional horses trainer for over 20 years. Wish I had this understanding at this level, all those years ago. Thanks James's, truly amazing.gift
Thank you for the awesome inspiration! I am in the process of adopting a mustang yearling, whose mother died recently and who was chased out of his band at 10 months old, and have been at a loss as to the best way to reach him without creating more trauma in his young life. I am on the board of an equine rescue in Northern Nevada in the US and fell in love with him when he arrived. He's my first horse and I know intuitively that I want a relationship of trusted cooperation with him. I have come to understand that the popular techniques, cowboying (especially popular here), dominance / fear and pressure / release risk increasing his trauma and mistrust. I believe that the Trust Technique will help to build s trusted relationship with him and enhance our relationship with many of the other reactive / sensitive (either wild or sorely failed by humans) equines at the rescue. I plan to gift the Messages of Trust to my fellow board members and encourage all to consider this approach. I will invest in the video course and begin to apply the principles with confidence that the results will speak for themselves and the decreased energy / thinking level at our rescue will enhance the lives of our board members, the volunteers and especially the equines. ❤️
I really enjoyed these videos. They are presented in a easy way to understand.
Thanks
Wonderful presentation of the messages and definitely inspiring. Thank you so very much x
Thank you! To say I loved this would be woefully inadequate. I experienced a soul deep feeling of relief that felt ancient. I was moved to tears many times, tears of joy and feelings of disbelief that finally I am hearing a measured and intelligent voice expressing and explaining that which has been a longing and knowing in my heart since I was a child; to deeply connect with all sentient life in Trusted co-operation. As a deeply sensitive person who was traumatised as a child by the harshness of life in the accepted paradigm of domination and control, I am humbled to receive the information that can teach me how to Be the Change I seek. Powerful, life changing. Excellently delivered in clear and concise chunks, easy to understand what is potentially confusing English terms for the various techniques. They say the meek shall inherit the Earth……let's get this party started!! Looks like you already have…. I LOVE YOU James and Shelley xxx
Dear James and Shelley,
I very much enjoyed this "introduction" of what you are doing and I was always thinking to give this to a friend of mine who's birthday is in January.
It's beautifully explained how our relationship can get better with our animals or other humans if we learn to get into a peaceful mindset. It needs practice and who is willing to learn is in the right place here. I love it and thank you very much for the stunning contribution to our planet.
Warm regards from Australia,
Susanne

Beautiful explanation for everyone who wants to know about the Trust Technique and how it connects humans and animals in a loving and understanding way.
Very well done and the message is one that needs to spread across our planet. A message of cooperation and peace. Thank you!
Really enjoyed Messages of Trust. Thank you James and Shelley
This is a very uplifting course and served as a useful reminder of the techniques explained in the video course. I love watching you interact with sensitive animals. Thank you.
I absolutely loved it. Even though there is so much in the course – The Trust Technique, but this added so much more to it, more on a personal level that was just wonderful. Please feel free to make more of these short but enriching courses.

Beautiful, clear, concise, and totally inspiring. What a great video course, regardless of the viewer's previous introductions. For me it clarified some murky understandings and introduced new material that I'd not seen before. And it has also helped reorient my focus on the practitioner training, putting my attention back to being a beneficial and peaceful presence rather than thinking so much about how well I am doing with this work.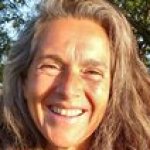 I liked it very much and inspired me to review the video course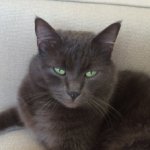 Thank you so much for this message of trust. And thank you for the beautiful work you do! It is so inspiring and carries so much love and respect for all sentient beings.
I really loved the messages of trust. They were short, easy to understand videos explaining some very important issues for anyone wanting to deepen their relationship with animals. Highly recommended and so affordable. Thank you James and Shelley for all you do for animals and for people.
those messages are a simple introduction into the trust technique. they help me as a practitioner student to consolidate my work and to deepen my perception of the technique. it also is a first and not too high step to understand the principles of the tt. so i think it is a great and easily accessible overview, a quick glance that can help decide whether to engage in the video course and therefore a perfect step one of the technique that does not yet need as much dedication and time as the video course. and i am sure most people who see this messages of trust will subsequently delve into the videos. it sure is worth the effort. the trust technique changes the world for my animal and myself.
Thank you so much for the Messages Of Trust, I really enjoyed it. You explain it so well.
Messages of Trust explains the concepts behind the Trust Technique very well, I hadn't really understood them before. And of course there are inspiring examples of animals that have been helped, and had their lives improved hugely.

A thought provoking intro for those people who haven't come across this way of thinking, and of the mutual benefits and trust that can be shared between animals and humans. Also a good reminder on how to stay on the Trust Technique path! Thank you.

James and Shelley. More food for thought. Or should I say non thought! Inspiring material that I continue to watch over and over. Thankyou
Maureen in Australia

Hi, thank you for sharing this message and your knowledge and experience 🙏. I am so excited to learn more, to share a beautiful connection with the animals we share our home (and planet) with 💜
Very informative as is all of your material! Thank you for your concise delivery of the horse secrets, or animal, people secrets!
This message is so clear and beautiful. I do believe that the transformative work of building interspecies trusted cooperation is essential to the evolution of humankind and the health of all the beings and the world we share. Thank you James and Shelley.

This should be mandatory for anyone dealing with animals. The people and the approach and technique is profoundly beautiful and I 100% resonate with all of this. Over the years I have had several dogs. Some of them have been trained the 'old' way where it was all about being the leader and boss. They all turned out to be wonderful dogs. Despite my approach so that says a lot about these beautiful creatures ♡
As I evolved and remembered who I was it also completely changed the way I interacted with and treated dogs (and animals in general). I chose to become a dog trainer where our focus was on training by something similar to mindful regard. Meaning only positive approaches and rewards were used. And we actively used and paid attention to the dog's body language and calming signals.
So when I came across The trust Technique it immediately sparked an interest. Even so I have used forever to go through the video course but am soon finished. I have not practiced working with dogs for ages but coming across all of this may very well trigger something in me to take this further.
THANK YOU SO MUCH FOR PUTTING THIS OUT INTO THE WORLD ♡
Great video tasters of what can be achieved. I think me and my ponies will benefit from this technique enormously. They are incredibly challenging to handle and in the last few months I stopped doing anything with them. I pressed the reset button and started to work on myself to be calmer and more present around them. This has led to some amazing moments but I feel a bit unsure of what next so I think I now need to grasp this technique more fully and see if we can connect more and we can actually 'work' as a partnership.
Dear James, dear Shelley, thank you so much for your efforts to teach and clarify this most important message Trust is everything. Yes, yes, yes, again and again, I love my horse as I can beginn every time anew to go into this feeling of trust and act out of this feeling. Yes, and with humans also, Trust is everything. They do not forgive as easily as my horse does. Therefore I need to see my horse and revive my feeling of trust and how it feels acting out of trust. It is so delicious and rewarding, may the horses again be a help for mankind, this time to enjoy in peace. Thank you for all those videos which help me to come into a state of awe and love not only because the animals I see but also I see you and Shelley working continuously in such a high level of compassion and explaining every phase of development so clearly. It is really very much empowering, really awesome. Beyond words I send you light and love from my grateful heart. Thank you

A very inspiring talk. As a vet nurse this is going to be a very special addition to helping not only my very sensitive rescues but to my patients as well ❤️
This course is encouraging and inspiring. You have it right to the essence.
After my first videos a very introverted horse which I haven't known approached me and asked for it. She layed down besides me and could let go of a lot of its trauma as you could see in the video course. Take care, I know essence transforms to "being" very quickly here! Change all over the place. Thank you! 🙂

Thank you for this great course. And also for the other courses. My world has completely changed due to the trust technique. I now see everything with different eyes. And you showed me how wonderful it can be. I'm so thankful to you, Shelly and James for sharing all of this with us, creating a better world for the animals and humans too.
Thank you for the Messages Of Trust. You inspired me to look differently at my dog and our relationship.
I am new to the Trust Technique.
It had been recommended to me by an existing video course member and I have found it very inspiring.
My day to day work as a Pet Sitter brings me in to contact with many different animals, some of which are very timid. I am definitely going to explore the video course as it offers such wonderful possibilities and is so gentle.
Thank you for sharing the Message of Trust.
Thank you for continuing to share this way of being with so many. This course is so concise and helpful either as an introduction or an anchor to prior learning with additional insights. I would highly recommend it to anyone interested in the Trust Technique

Inspiring and touching messages that talk straight to the heart. Time for change cannot be postponed, starting from ourselves for the benefit of animals and the whole planet. Thank you, James and Shelley, for all what you are doing and how you are doing it.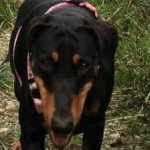 Thank you James, Very informative and very clearly put! I hope to do more of your courses.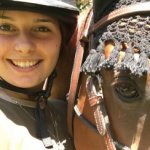 Absolutely fantastic video series. I look forward to taking the full course!
Thank you for sharing with us the essence of each relationship. Thank you for your work.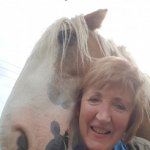 I am so pleased that I have received these messages of trust which have helped me to understand more clearly how to recognise what my ponies are feeling. I am really inspired to continue with the video course. Thank you, James and Shelley.
Thank you for sharing the essence of each relationship .Thank you for your work and dedication.
Looking forward to go back to course TT. Thank you you are such a beautiful inspiration ♡
To borrow an expression, "very well done! And thank you". The Three Messages are an excellent compliment to the video course as they provide a structure for all its teachings. They will also be great to share with friends who have similar interest; much better than what I would be able to explain.
On a separate note, I am so very grateful to you for sharing your knowledge and creating these video courses. I was struggling with my relationship with my new jenny donkey when I came across your course and it has been wonderfully helpful to us both.
Much gratitude,
Mary Beth
PS Happy to see videos from the donkey sanctuary and thank you for the work you do for the animals at all the sanctuaries.

Very Interesting. I have seen some of this but am slowly learning more. This is a very good introduction so individuals can learn more while being very affordable.
Thanks!
Elaine
I've enjoyed every video presentation, this one included, and have gifted these to others. Such a peaceful, calming, yet inspirational message applicable with great benefit to animals AND people. James creates a world within a world, and once you are there, I find a deep desire to STAY there and delight in that mindset of trusted cooperation. Thank you for being a blessing and an enlightened presence on the earth, especially for our precious animals.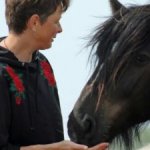 The messages are real great! It gives me so much understanding about the trust technique and how it works. Some years ago I did the free course but this messages gave so much understanding about what I was doing at that time. Now I understand it was my High Thinking Level that works against me 😉
I really enjoyed watching this course, I have followed you for quite some time now. I had seen several video's already but this course made the whole technique much clearer. I am considering to become a practitioner. Thank you for doing what you do, you are truly an inspiration.
I really enjoyed this condensed explanation of the Trust Technique. A beautifully worded and illustrated journey through the key concepts underpining this gift to communication, understanding and connection. Thankyou.
I have been a video course member for about four years now and love the way that my learning has grown over the time I have been studying this amazing technique. When I have a particular problem with an animal I refer to the relevant session in this wonderful library of videos at my disposal and always find the answer there. For me the Messages of Trust is the cherry on the top! It is something I shall continually consult and watch the results unfold.
Thank you so much James and Shelley. You are a blessing from above!
Wonderful to be reminded of the approach, in a deep and clear way. As a Volunteer doing short term fosters with special needs cats for a local shelter, these videos are a great support since I did the on line course some time ago.
Blessings and Thank You
Unfortunately, English is not my mother tongue, but I like what I understand very much.
I discovered you by watching the documentary "Being with Animals". This made me want to watch more Youtube videos. And all of them generate an emotion that touches me deeply.
Thank you for all the love you give to animals, they need it more than ever.

Thank you Trust Technique team, even though I'm now training as a practitioner and have watched hours of your videos, I still hear new gems that add to my understanding. James you are clear, eloquent and succinct. I love your passion and your philosophy as it resonates with me strongly.
The videos will be hugely beneficial to offer prospective clients as it's affordable and will give them a visual grounding of what the Trust Technique actually is. I know I found it hard to grasp what it actually was in the beginning so I think the Messages of Trust videos will help accelerate people's understanding and therefore their acceptance that this is a way forward with their animal companions.
Once again I can't thank you enough for bringing the Trust Technique into existence and then sharing it with us.

This was a great refresher to get me back into the video course. I enjoy watching James work with the animals and hope to see some success with my very sensitive rescues. I am hoping to transform their sensitivity into a very powerful connection. I have always been extremely sensitive as well and it was always used as a put down. Now I know that I can use my own sensitivity to help fellow sensitives.
I felt very inspired by these messages. They gave me a good understanding of the Trust technique. I have found them very powerful and uplifting . Listening to James has always a calming effect and not only on animals.! Thank you so much.
this inspired me so much, ready to start practicing what i have been learning through the program

If I could give you a BILLION STARS 🌟 I WOULD.
I share your dream.
Iv had many horses. We were all "brainwashed " in tradition.
I have a horse who wanted me to find you.
I care for 14 horses ponies and mini donkeys.
My best friend helps me at the farm. She also has 3 dogs and cares for pets.
You changed all our lives in every way.
I hope to share your dream with as many as possible through my example.
Love and Hugs from all of us!!
Sparkles (that's me) Vicki, Bo, LILO, Cricket, Chubba, Abby, Gastone, Laddie, Spirit, Coz, Willie, Angelo, Carlos, Zohan, Tello, Picasso, Pony, Shaq, Rex, Danny, Ninja, Maco, and Buster.

Wow!
Thank you James , Shelley and team for all your work on creating the Messages of Trust introduction course.
I feel immensely honoured and blessed to be part of this community and representing your work in the community as a Trust Technique Practitioner. I can't wait to share these messages and encourage and inspire those humans who recognise a whole new level of communication, connection and relationship is within their reach ..
Beautiful 🙂
Txx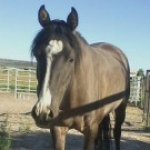 Thank you James and Shelly to see such beautiful work in action. Thank you for bringing this to us on video. There are so many animal lovers who would like a better connection but just don't know how to get there. Feeling your way is the only way through. As a child I was able to hear the animals voices and as a teenager had a horse that was my best friend when others were getting cars. It was the feeling connection between us that I lost over the years. Thank you for bringing this back to me. My hope is that I can bring this back into abundance in my life. It is the greatest reward one can have. Thank you again for all you do.

Gratitude to you for these messages. I recently became an accredited Equine Facilitated Learning Practitioner in Australia, an invitational approach where my horses are invited in and voluntarily offer their own invitation to humans to expand their own awareness through self- learning. The Trust techniques and Trust messages presented here are most beneficial indeed.. for humans and horses! I value the freedom and connection of the Trust technique which I came across a year or so ago.
Always gratitudeJulie G xx
Messages of Trust is a beautifully scripted reminder of just how profound our connection with another being can be. Although I don't currently have animal companions I use the TT with feral cats and wild animals. I have much to learn but it informs every aspect of my life. It is gifted from the heart James and I continue to be inspired. Thank you and I want to come to a workshop when I can. Thank you for this wonderful website. Messages of Trust is a gift worth giving.

Wonderful James I am going to watch it all again the way you explain everything is so perfect I want to accomplish that when I'm teaching people and their horses as I continue in my studies . Thank you again ♥
In two days of attempting to employ what is being taught I have seen a marked change in the behavior of my young horse who has been experiencing separation anxiety. Today, day two, he lay down in my arena, a good distance from his buddy, and put his head on my foot nearly falling asleep. He will always lay down, but has never had this very relaxed response before. I can't wait for tomorrow.
Enjoyable, clarified and very user friendly. This series of videos that were in depth and yet candid , given step by step introductions to the skills that can be acquired through the Trust Technique video library and courses, were fascinating and inspiring to continue my study with this subscription. Many thanks for creating this safe place for expanding one's animal awareness skills, mindfulness skills and having the confidence that the two step forward one step back is all part of the process and to be expected if one is to learn this skillset well. Many Thanks
Very inspiring, I look forward to going deeper with the video course. ♡
Messages of trust is an inspiring series. It explains principles clearly, and that helps me in practicing TT. It is wonderful to see the examples, and how quick major results can be achieved.
In reality practising can be quite a challenge, I know I do not have the inner peace James shows, by far. 😉 .
I am convinced it is very much worth growing in this direction, in this way, together with my animals.
James's voice here is quiet and understandable. In the home course I have often difficulty in hearing what is said, especially what the owners tell.

Thanks, it takes away the barriers to the awareness of the presence of love between our animals and ourselves

As one of your Practitioners, I am forever grateful for your work, dear Shelley and James! These messages of trust are so deep and insightful – and will be the foundation of my Trust Technique work with my clients.
all of it was wonderful and helped answer some questions I had, got me inspired to continue on this journey.
Thank you – love you guys!

I loved this! It has reinspired me to get back to my TT video course. It was also a HUGE reminder about communicating with my sensitive horse, Cisco.
This mini-course has been a reawakening of what I already knew from the TT video course but had forgotten. Instead of beating myself up over recent frustration with my horse (which isn't often!), I'm using this as the fuel to review and put it into practice again immediately. Thank you James!
I loved this series about the Trust Technique. There is so much wonderful information shared in an easy to follow format. The low price makes it very affordable, and I have recommended the Messages of Trust to a friend to gift to a family member in Canada with a rehomed dog.
I feel certain that the clear and easy message conveyed here will benefit many animals and their humans.
This is a great overview that inspired me to review again the video course. We, my two horses and me, thank you James & Shelley! The world is getting more and more wonderful and peaceful with your mindful presence.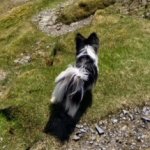 Messages of Trust has been a really thorough and Intriguing introduction to the work. Thanks
I am inspired again to practice my nonthinking everyday which I find very difficult and I will watch this message again and again until I completely understand.It takes time to change but I will for the benefit of my animals.
Thank you James for this beautiful message
This has been very informative. My eyes and heart have been opened. Thank you
Thoroughly enjoyed the teachings and putting them into practise at just the right moment. I learnt a lot about myself and how that is reflected in my horse. Slow down and listen was my biggest message. Totally inspiring. Thank you x
Hello.. I am very intrigued and interested in further learning with you.. I am choosing to wait for financial reasons. I hope to join you very soon, for the main course membership.
Thank you so very much!
Pam Mills
So beautiful to watch and has made many things clear about animals that I experienced but didn't quite understand. I can't wait to get started on the video course. Thank you so much for making this introduction available.

Your messages of trust resonate at a deep level, and this short course has come at a serendipitous time. Beautifully articulated and shared, it has inspired me to pick up on the video course again, thank you!
I found the the messages of trust inspiring and will definitely be sharing and practising it with clients and our 7 month old puppy 'Laila' Thank you.
Dear James and Shelley
It is so nice to be able to learn that with clear techniques you can build a particularly beautiful relationship with an animal. It helped me to reach deeper contact with my horse and cats. It brings
love , harmony and equality. Thank you for this beautiful insight.
I loved the simplicity of how the Trust Technique is explained in these videos. They are a great resource for a quick review, as well as, an introduction to people getting started with their animals.
I already have gifted them as a thank you and an introduction to prospective clients.
Thank you Shelley and James,
Jody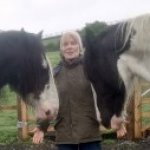 I found these videos very inspiring, very watchable and well put together.
Thank you so much for sharing your wonderful knowledge with us.
These messages are truly inspiring 💕
I'm looking forward to starting the video course right away 😍 I can already feel how these techniques are changing my life 🦄 Thank you James and Shelley for sharing this with us ❤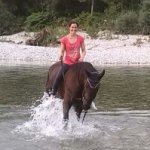 Hello. Thank you so much for sharing this method. I've been looking for answers since I started riding and this tecnique is the answer, this is the way I want to treat animals and engage with them.
Phenomenal! I am so grateful to have found this. This is exactly what I have been searching for, for many years. In the broadest terms, this is a life changing approach, to self and all others. Thank you so much.
A great overview of the Trust Technique, perfect for anyone thinking of dipping their toes into the video course, but not too sure what it's all about.
This video series is a great encapsulation of the Trust Technique. Very inspirational and motivational. Thank you.
This course filled in many pieces of the jigsaw not only for working with animals but about me as a person and how my own thinking levels need to be reduced. I had some blockages which I couldn't understand and suddenly the light bulb came on! Many thanks James for your insightful advice as ever.
If everyone took your advice, the world would be a better place for us all.
Thank you so much for creating these messages also reminding me of the much beloved video course. It also helped me to deeper understanding of the trust. I hope it is possible to keep the access to these messages since I need to go into the material repeatedly and discover new messages every time. I love this so much and it expands my life with all my animals, one dog, one cat and 3 horses and human family and friends.
I qualified with James as an Animal Communication Practitioner in 2012. Since then I naturally migrated towards healing energies and Mindfulness, both of which I began to incorporate into my work.
To then have the Messages of Trust course appear in my newsfeed a few days ago was a welcome and sure sign that I made the right choices in my direction of approach.
Thank you James for this awe inspiring course.
Avis
Amazing! Really enjoyed the course, very clear and highlights once again why the Trust Technique makes so much sense. It will be a very valuable tool as a Practitioner. Thank you so much! ??
This has been a wonderfully condensed learning experience.
Thank you for your beautyful work that is enabling us to share peace of mind in our own lifes and in our own environment.
I hope that these messages will reach many, many people around the word.
love
Barbara
Beautiful! You are amazing-beyond belief. Thank you for giving us this opportunity to interact with all animals in the absolutely best way!
Dear James, Shelly and Team, I really really enjoyed the video series, it was so heartwarming and, being a video member, I now can understand the main principles much better. A heartfelt thank you! Not only the content and messages of the Messages Of Trust Videos are so wonderful and deeply profound. But by simply watching James and the animals in the process and hearing James´ voice, ones heart gets transformed. Because the love for all animals and people, that you carry inside of you, shines brightly through every moment. Thank you in particular for that! I wish you all the best, may you, the TT, your loved ones and your mission be blessed, may your vision comes more and more true. You are wonderful spiritual leaders and teachers, please continue your work for a better world!
Thank you so much for creating this video course! Such a concentrated rich version of TT descriptions.
Each step is described in great detail and very clear. It helps me so much when I need to describe to clients. I'll spread these important messages as much as I can.
Thank you!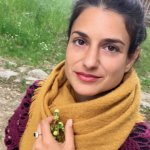 This introductory series presented a heartwarming segue into the Trust Technique and really spurred on my souls impulse to continue down this pathway. I hope that ALL animal lovers will come to this gateway of understanding the animals around them and at large as the sentient, conscious, feeling and highly (equally) intelligent beings that they are. From this realisation Humans will start to finally heal themselves and know their place on this paradise planet.
Thank you so much for your service and dedication James and Shelley for sharing the tools you have discovered of this beautiful, highly valuable and timely reconnection with the fellow manifold species of our Earth.

Oh wow, I just loved the Messages of Trust, so inspiring and thought provoking!
I have been doing the video course for a few years on and off ,but watching this has inspired me to get back into it fully as I feel I have a better understanding of the whole concept. I feel You have given me a lot more insight into the how and why it works! Thank you both from the bottom of my heart , your work is incredible , watching the videos of what you achieve is amazing and certainly stirs the emotions ! ?❤️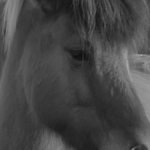 Very eye-opening and inspiring. Thank you very much for sharing this Messages of trust with us.

Absolutely love the Messages of Trust! As a practitioner I cant wait to share these .. So full of Essence and a beautiful and gentle introduction to the Trust Technique for anyone considering joining the video course or booking a consultation… Fabulous job Team ! xxx
Love this. Just as the video course, very inspiring and so touching. Thank you for this and your great teaching!
Thank you so much for all this information – it has really inspired me to connect differently to animals. I am looking forward to trying the techniques and am also excited to learn more
Thank you for the Messages of trust. They reminded me again of the simple and profound essence of the Trust Technique, and synthesised the underlying message of the video course and the practitioners course. Practicing the Trust Technique has changed me at a fundamental level, bringing me peace and contentment, and great love for everything around me.
Thank you James and Shelly, and of course Olga.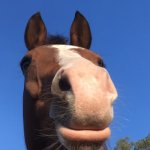 thank you for again another beautifully produced and well constructed course. in a loving manner and nevertheless concentrated way it describes the principles of TT, adding a clear structure to the various terms and definitions , which for me as a non english native was very helpful. a core of "the messages" that deeply resonates with me, and that might be the most important message ever spoken when it comes to human-animal relation, is the notion, that humans have to put the animals opinion before their own agenda. even when or ironically especially when we humans do have an agenda. thanks for stating that so clearly and illustrating the logic of that badly needed shift in the animal industry. most of all and again: thank you for providing the tool to enter the human-animal relationship with this beautiful approach.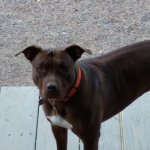 I thoroughly enjoyed this!
Thank you
Will definitely get back into my video membership. Have found this both useful and enlightening. Thank you very much for the work you do with rescue centres and fearful animals. Good job

Thank You James and Shelley for such beautiful and poignant Messages of Trust. Truly inspirational for both those new to The Trust Technique and those familiar with it. You have opened the door and shown the way to a truly trusting and cooperative relationship between human and animal in a easy to understand way. Thank you for giving us such a wonderful gift.

I have been a follower of The Trust Technique and James French for a couple of years or so now. I have decades of experience with raising horses, teaching them and their people. When I came upon this method I thought " THIS IS IT!", this is the missing link in my never ending search for true communication with horses. I signed up immediately for the On Line Membership. Over the last couple of years I have had amazing results with my horses and suggest to my students to research and learn more about The Trust Technique. I will certainly be gifting my new students with the Messages of trust I just watched, its spectacular and so easy to follow. Will open more minds of horse people and the hearts of their horses. Thank you for putting it all together and I look forward to more learning and trusting! possibilities I am dreaming for…

Sabrina Mueller-Wuesthoff
This messages really sum up the essence of your teachings and give a quick but yet very delicate insight to what the Trust Technique can be. For us humans in connection to our animals but also in connection to ourselves. Yes, it is a journey and it is worth getting on 🙂
I enjoyed listening to the Messages of Trust, they are very meaningful to me and I hope to learn to practice the trust technique with my animals and humans 🙂

Inspiring and gives clarity to the Trust technique.
It was very inspiring and a good short version of the courses messages and intent. Something to keep in mind when going through the video courses. And just like when watching the video courses, it leaves you with a sense of calm, happiness, meaning and love. Thank you!
Wonderful, a very helpful addition to the main workshop, as it pointed out the important info for each step, which are always good to be reminded of.
Thank you
Heide
I really enjoyed these messages of trust just like I did with the online course.
Is a great way to improve the lives of animals, and humans too.
I would love to attend an in person event!
I really enjoyed the Messages of Trust. This is the most sensible and inspiring information I have heard.
As a highly sensitive human with a highly sensitive pony, these messages gave me hope for us both.
James is a wonderful communicator on all levels.
Thank You so much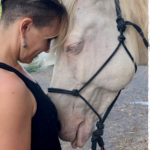 I love the Trust Technique – It has literally changed everything I do from the way I work with my animals and my children, to how I teach yoga, Tai-Chi, and equine yoga classes. I think this material is what we all really need in this time in the world. We need cooperation, not dominance and control and this shows one explicitly how to do that.
Thank you once again… I have already completed the video course, this was a short memory jog of all that is taught, and still, I learnt more again & found more motivation from Messages of Trust. Keep up the fantastic work & please come back to Australia. 🙂

Thank you for making this message in a very clear, pedagogic way. I will listen to it again. I recommend your online video course (that I am in the middle in) and spread your technique with great love.
I have loved the Trust Technique since the first time I saw the I Have A Dream video years ago. It has helped me with all of my animals. The world would be a better place if everyone did it.
It is brilliant, very inspirational. Thank you for making the Messages of Trust. It helps me to reconnect to what kind of relationship I want to have with animals. Your work is precious.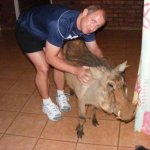 Thank you very much for this course, it compliments the video course, and gave me a much deeper understanding of the trust technique in essence. It helped allot!! You are doing great work, hope 2020 brings you lots of blessings to enable you, to continue your Earth Angel work!
This is an inspiring introduction, and a very clear summary of some of the key principles. I enjoyed watching it, and totally loved the videos, especially of the donkeys – more please!!! Liz.
I was very impressed with the information provided.I love the set up and the ease that enables you to progress through the coarse gently and at whatever speed you require. The information provided is well organized and enlightening.Really looking forward to using some of these techniques and wisdom into play in my group home for abused and abandoned animals.
thank you for this wonderful program.
We will change the planet for our furry friends,one heart at a time.
Blessings Catherine
What I can say? Absolutely amaizng way to communicate with animals. I really think, it is the ONLY TRUE way. I take care of many rescued animals, cats, dogs, hoeses, birds. I have found James and his work in internet about one year ago and since that, many things changed in my relationship with animals, people and myself. Thank you!!!

Thanks so much James and Shelley! The possibilities in communication and trust with our animal friends is infinite. Thanks for showing me how it can all unfold into something really wonderful for us all!
Love this course and it's given me the inspiration to get back to learning the trust technique and other modalities of healing and communicating with animals. Thank you once again for giving the validation that this really is my calling.
Loved this. Thank you so much. I will watch it over and over, making notes and learning more each time.
Thank you James and Shelley.

Thank you so much for the beautiful video. What a great overview of the Trust Technique method in short, easy to understand, thought provoking, and compassionate language! I am re-inspired to go back and re-study the course with an even heightened desire to be the best that I can be for my horse! You have made information that could be difficult to understand, easy to comprehend. Your work is fantastic and your message needs to be heard by everyone for the sake of people, but most especially, for animals. Thank you again! Be blessed.
I like this course very much. It reminds me how I used to feel and interact with animals when I was younger. I was intuitive. And today I am confused about all the different opinions of other people and the different training methods. The trust technique gives me a very good feeling and it makes me happy that I found it. Thank you James and Shelley for your work.

Thank you for your inspiring messages and videos. They keep me motivated to keep to my principals and follow my instincts when sometimes in my profession time and the pressure to just get the job done are overwhelming. I look forward to completing my video modules with the intention of applying for the practitioner course. The Trust Technique has been a welcome relief to help develop and encourage the feeling and mutual understanding between us and animals.

I absolutely loved this course " Messages of Trust " I can't wait to jump back into the video course.I'm at about section 9. I am so happy I am signed up for the Practitioners course starting in December. I'm so happy I trusted my heart..You two are amazing and so inspiring.Everyone who works with or owns animals should listen to this..
Thank you,
Marianne Chapin-Smith
It sounds great! I would be really excited, if I could learn to practise this with my horse.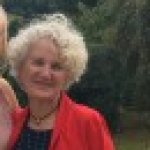 A pointer in the right direction, the right direction to connect with animals. Inspiring and without doubt, messages from the heart. Not only from the heart of James and Shelley but from the hearts of all animals, all sentient beings, to urge us to trust the gentle connection between us all. To find our level playing field where we can find our joy in animal friendship.
Don't hesitate – just listen
Thank you
I would like to thank James and Shelley for the opportunity to view the introduction to the Trust Technique, I found it very informative and inspiring and will be working with my dog Amber to help her and me understand each other better.
Wonderful ideas and heart-felt information that is invaluable to all animals an their people! I am going to send the email to all my animal communication clients, so they can see it. I recommend your Trust Technique videos … this is a shorter intro version and hopefully will inspire many to get the whole series. Invaluable~ Thank you James and Shelley~

Humans are trapped by their cage of words! This magical transcendence must be felt in order to be truly understood … the work is simple, the benefits for yourself , your animals and its global implications ……. profound.

Thank you James and Shelley for creating this amazing course, "Messages of Trust", to explain so eloquently the true essence of each of the Principals of the Trust Technique and how they work together. This course speaks to everyone, no matter where they are on their journey with the Trust Technique. It is truly inspiring!
So beautifully and clearly presented the concept of the Trust Technique. I love and admire your work. Thank you!

This is a beautiful step in learning and understanding The Trust Technique. James takes you on a beautiful journey of insights and clearly defines this concept. It is a must watch for those interested in developing and deepening the connection you have with your animals. Thoroughly enjoyed it as I know you will.
Thoroughly enjoyed this course. As someone who has been struggling for months to just achieve Peace of mind, this gives me the incentive to keep trying. Unfortunately I struggle to stop thinking, but am determined to get there in the end. I'll keep watching these to give me a boost.
Thank you James and Shelley, your work and dedication is amazing and heartwarming.

Thank you so much to all of you. Great work! I have enjoyed every second from your Messages Of Trust introduction course. The profound summary of the essence of your teachings and the videos fit wonderful together.
Yes, we all are on a journey of helping humans and their animals and every course will help me to deepen my understanding and knowledge about the Trust Technique. And this is more than wonderful. Thank you so much. With love and gratitude Silke Babette
A wonderful short introduction of what the Trust Technique is – 5 stars! I am looking forward to continuing with this precious work. Thank you James and Shelley.
Loved Messages of Trust. They are a wonderful introduction to a new perspective and to what the Trust Technique is about. They will not replace the content in the Video Course. They are a great overview of theTrustTechnique and a great way to share the key principles with others and start shifting. So happy to have watched these. Namaste.
Thank you James, Very inspiring

What a beautiful and inspiring reminder to jump back into the video course and remembering what it is I'm here for. THANK YOU! ❤️
Thank you very much James for all the information. It was very interesting. I never imagined that there is still so much to know about animal communication and the trust technique since I took my first course in ac.
Thank you for being a blessing in this world, not just for the animals but also for the people:-)
Very well done, thank you for doing this work for rescue organizations.
It was very interesting for me to hear these messages in this clear way.
I was very touched by the videos. What a pleasure to see the animals become calm and trustful.
That is a very great gift for all beings.
Thank you very much to do it and to share it with us.
Thank you so much I enjoyed every minute of the videos. You open inspiring ways of understanding between animals and humans. Wishing all the best to your mission so that the most animals could feel themselves fully trusted, understood and free from suffering.
I'm so grateful for this learning, thank you again!:)
I really appreciated the clarity of the messages and seeing the real changes achieved with the animals in the videos was inspiring. Thank you!
I loved this course. It helped me to see things from a different perspective and helps me to live in the moment. Cannot wait to start with the video course.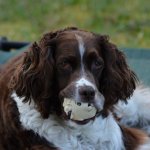 The Messages of Trust resonates with me to the point of chills. I have a very sensitive dog named Teak. I have known for years that she can read my mind but somehow didn't believe it myself. This series of videos has offered confirmation and an awakening for beliefs to support a two-way communication with my girl. Thank you for the future possibilities I am dreaming for…
Thank you so much for this clear, concise, moving and inspiring set of messages. My main interest is communicating with my own dogs but Your whole message resonates with what I truly believe about the 'knowingness' of animals. Although dogs are my passion, horses always seem to me to be especially sentient and I love donkeys! Thank you again. x
These messages were a terrific review of the amazing technique, especially the message of feelings create connections.
I use the trust technique all the time at a ranch where I volunteer with amazing results with some of the horses who want to partner with me,despite their owners who are a bit stuck in control tactics. Peace is definitely the greatest gift I can share with them no matter their predicament. I am so grateful to share your knowledge and insight. I use your technique with all pets as well.

Wonderful, and so inspiring.

This was an amazing recap of the video course for me. I also will recommend this to everyone who wants to help change the way humans believe animals should be. The extra great gift is James enables the listener to reflect on themselves and ANY relationships you have, Animals and human.