Omega Cancelled
Due to the Corona Virus pandemic, unfortunately the Omega events have been cancelled until further notice. Please scroll down to the booking details to add yourself to our waiting list for future updates.
Omega 5 day in-person event​
A WEEK THAT WILL INSPIRE YOU
Learn how to help your animal and yourself with the Trust Technique in a warming, supportive and friendly atmosphere.
TRUST WITHOUT A SHADOW OF A DOUBT


Trust is the path to confidence and connection
The Trust Technique five day experience is the first full animal workshop run at Omega recognising the importance of the animal-human connection in both personal and sociological change. The purpose of both organisations combine beautifully as we explore and bridge the connection between people and animals with regard and kindness.
The Trust Technique is based on the theory that deepening the connection between humans and animals can transform the lives of both. It uses mindfulness and focused presence techniques as a basis for resolving problems for humans and pets or other animals.
Daily practice of the Trust Technique creates a shared peace of mind and reduces anxious over-thinking, one of the main causes for so-called "behavioural problems". This dynamic approach does not objectify animals, but rather recognises all animals as sentient beings and transcends an unhealthy approach of dominance or control. It promotes trusted cooperation, which leads to healing and communication that manifests in shared well-being.
In these five days, you will:
Have the tools to help you and your animals define new levels of cooperation
Build trust not just with animals but also other people, situations and aspirations on your life journey
Connect with like-minded people who also see the value of trust and kindness
Be in a healing environment that supports your understanding and personal growth
Discover dynamic exercises that dissolve doubts and promotes trust with the use of focused presence
"This program effected me profoundly in ways I am still processing . I have noticed a more peaceful response to situations that before would have me in a tailspin , In addition ,the trust formula is miraculous in relationship to the animals, Man bond and healing for the animals and ourselves. This is not theory but my experience there with animals and with my own learning of how to heal deep core issues within myself. I cannot say enough about the value of this work personally and for our world and all its creatures..a quantum leap for trust and peace in a weary world…thank you!!!!"
We were first invited to teach at Omega back in 2016 and have been returning every year since then.
Omega is a very special place with wonderful people who we are proud to call friends. Omega has a purposeful intent to awaken the best in the human spirit with a wide variety of workshops that promote personal growth and social change.
Founded in the 1980's on the belief that all individuals deserve equality, compassion, and justice,  Animal Farm Foundation (AFF) brings dogs and people together to end discrimination.
This is an amazing organisation that supports dog and people alike. They develop the dog's natural ability to help in a number of programs that include training dogs as mobility companions, active task work, hearing alert, psychiatric service dogs, rehabilitating inmates through their PAWS of Purpose and teach animal welfare professionals.
We spend time before the Omega workshop to help the dogs and teach the staff to work with the Trust Technique.
lucky orphans horse rescue
Founded in 2008 by Deanna Mancuso, Lucky Orphans Horse Rescue is dedicated to providing a sanctuary for unwanted, abused, neglected horses and to improve the relationship between horses and people.
They have wonderful programs helping horses and people through education and therapy. It's a real joy to spend time with the horses and hear the success stories of people helping horses to heal people.
We spend time before the Omega workshop to help the horses and teach the staff to work with the Trust Technique.
Learn the 3 principles of the Trust Technique for both animals and people
CREATIVE REACTION
Participants learn how to reduce an animal's thinking levels, creating an intimate and powerful state of confidence and trust. This stage is integral to the relationship between an animal and a human. This sharing does not just help the animal it also helps the human discover their own authentic connection.
REALISATION LEARNING
Perception is based on how we feel. If we change our feelings on a situation it has a direct influence on our actions. Moving from fear to trust is a simple process with long-lasting change.
The Trust Technique has a very powerful way to teach animals confidence with self-learning. This simple, profound approach greatly increases learning retention and changes the "animal training" dynamics. To help animals we also need to be able to help people as well; realisation learning is a shared event! discover the amazing connection that people and animals share, how this deeper connection is a therapeutic practise. Experience a unique way that you can let go of your own past and create a peaceful future.
TRUSTED CO-OPERATION
When two minds are peaceful an intuitive gateway is shared.
This is the door to discovering and sharing pure animal intelligence and is a unique and dynamic way to help develop trusted cooperation. It will also enable you to take your animal training to a new and exciting level. With this skill set, the sky is the limit on what you can achieve together.
Throughout the five days, we will also be sharing how you can work with trusted cooperation within yourself, allowing you to swim with the current of life rather than battling your way upstream.
" James and Shelley educate with a deep reverence for the material as well as for the students. A life-changing experience that anyone at any age could benefit from…. this is the future of communicating with all life.."
Date ~ TBD 2021
Location ~ Omega Institute, 150 Lake Drive Rhinebeck, NY 12572 United States
Price ~ $TBD + accommodation (if required)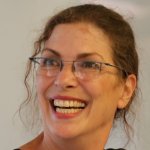 The Omega workshop was my first introduction to the Trust Technique (other than the "I have a dream" video). James and Shelley are special individuals, deeply skilled and immersed in their mission to improve the lives of humans and animals and the relationships between the two. Their teachings were not only a marvel to watch and learn about, their work fostered a tight knit camaraderie among the group. I work with traumatized and abused wild animals and can see how this can be an extra feature in helping them. The week's teachings, wrapped in the Omega "quilt," resulted in my reaching a level of calm and peace afterwards that I haven't felt in many years. James and Shelley, you are such contributions for the gifts you give us and the sentient beings we share the planet with. Thank you…..thank you.

My week at Omega with James and Shelly was life transforming.I came to the workshop thinking I would learn the Trust Technique for animals, but really I learned it for myself. I went to the workshop feeling a little lost with my life..I turned 65′ in August and I felt at a crossroad. I have been teaching yoga for 20′ and spinning (bike) for 2 '.For some reason as I entered my 65 th year I felt a little empty.I felt I had lost my spiritual path. I had become impatient and judgemental. As the workshop progressed I began to feel all my doubts unwind. I found my old self back! WOW! I emptied my over thinking mind. My mind became clear and quiet. I found my old self…I can't wait to work with my 3 horses, 3 goats, 2 dogs ,and cat..Maybe I'll even try working with my geese and chickens. I look so forward to continue this journey with James and Shelly….Thank you so much for helping me find myself and purpose. Sincerely, Marianne Chapin-Smith

Thank you Shelley and James. You both are gifted teachers and have the most comprehensive and gentle way of guiding your students. You led us on a journey of peacefulness and showed us how we too can find our way by practicing the Present Moment. Quiet, calm, and peace are transformative for all of us, people, animals, the planet. Thank you for another heartfelt Trust Technique experience.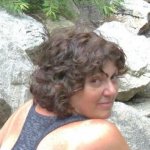 I am beyond grateful for the 5 day experience with James and Shelly and the Trust Technique. To say it far exceeded my expectations would be an understatement . It fullled a deep and lifelong yearning for aminals to be seen and respected for the sensitive and intellegent beings they are.
There were many times during that week that we learned to "Be" with different species of animals which created a deep bond of mutual respect and healing ( Mindful Regard, as James teaches and demonstrates). There were many moments I sensed wonder and awe with my classmates and myself and the animals responded in gracious presence and curiousity . There are no words for the sacredness of such moments. To be fully present and available ,,,nose to nose, eye to eye and heart to heart with a sheep was an unforgetable instant of oneness of spirit.
Personally , in practicing through exercises and experiencing the present moment often during the week, I released a core tramatic issue that had been overshadowing much of my life. it wasn't until I returned home that I realized the full impact of that. The peace that is feel as a result is profound and grounding .
I have let go of some heavy baggage and now, experiencially understand the difference between being brave and being at peace… (Thank you James.) and that is what the animals are left with too!!
I intend to continue with this inspired work and am deeply grateful to have, no, -to "BE "in a way to support others,especially the amimals to find and trust in the peace they deserve. Forever grateful to be a part of this "wave" of kindness…if you feel a stirring in your heart to learn more… Just do it!! Thank you both my dear friends and teachers fo
Guiding me to this oath of trust and peace.
All we all really want is peace. I have learned so much
Since last year and our first encounters. This year was m
More focused, clear, and strong in all of the
Teaching and on site workshops too!
Bless you both for sharing your gifts with the Universe
In making the works a better place.
Namaste – until we meet again – love and hugs