Our Work With Rescue Centres
We are an independent welfare organisation which donates time to rescue centres worldwide. We work with the hard to change animals while at the same time teaching staff the Trust Technique. We finance the funds required to travel, stay in the locations and fully support centres ready to learn.
As part of the welfare education, we donate lifetime video course memberships to back up the teaching that we have done in person. Often we donate up to 5 full memberships. As the video course is one of the most comprehensive ways to learn the Trust Technique, this resource ensures that staff can continue learning after our visit.
By creating partnership links on promotional videos, we raise funds for the centres through our online video course. The special affiliate links allow centre supporters to learn the Trust Technique through our video course. When they purchase the course we donate 20% back to the centre itself.
Would you like to help us?
Often we have people wanting to support us with this work, which we are ever so grateful. Below is a name your price purchase button for those wishing to contribute.
Some of the centres we have helped in person
Please note due to recent travel restrictions we are currently not traveling. 
Salt River Wild Horse Management Group
The Salt River Wild Horse Management Group (SRWHMG) is an Arizona-based nonprofit organization dedicated to monitor, study and protect the Salt River wild horses.
Their goal is and always has been freedom, protection and humane management of this treasured historic and recreational resource
The Trust Technique has donated time on one of the wild horse rescues, to help the horses and teach the staff.
Soi Dog Foundation (Soi Dog) was established in 2003 in Phuket, Thailand, to help the street dogs and cats who had no-one else to care for them. Over 50,000 strays roamed the island, with the numbers growing alarmingly due to a lack of sterilisation (spay/neuter) programmes to control the population.
Soi Dog was created to provide a humane and sustainable solution to managing the stray population and to address their medical needs. Funding then, as it is now, came entirely from individuals who shared, and continue to share, the vision of our founders.
The Trust Technique has donated time to work with the abused dogs and teach both staff and volunteers.
Wormwood Scrubs Pony Club
The Centre is an inner London city community riding school for children and young people, many of whom have learning difficulties and physical disabilities.
Mary Joy is the CEO and founded the centre in 1989. She has a lifetime of experience with horses & children. Mary Joy is a member of the religious congregation of the Infant Jesus Sisters. This congregation was founded in 1662 with the mission to educate & help children & young people.
Mary Joy contacted us on Oct 16th requesting help with one of her horses in need of a rehabilitation program incorporating The Trust Technique. We have thoroughly enjoyed working with such a hands-on CEO with wonderful equine knowledge and we look forward to the summer and working with her herd further.
Mane Chance contacted us late in 2011 after setting up the Sanctuary.   As we were ideally located being 12 mins away, what started as three-month summer project turned into the most wonderful 41/2 years
We are extremely proud of all that was created together and grateful for the opportunity to show people that relationships between animals and people can be taken to a place of true sharing with regard, understanding and a level of trust not normally seen within the horse industry.
Watch the videos of the horses that we worked with in the TRUST TECHNIQUE VIDEO COURSE
Drakenstein Lion Park was established in 1998 to provide lions in distress with sanctuary, where they could live in safety, free from abuse and persecution, and be treated with the compassion and respect they deserved.
The trip to South Africa on 2010 was new for the Trust Technique. It was the first time that we had worked with captive large animals. It was also the first time of discovering how the Trust Technique could be applied without the need of being in with the animals. Living in the centre of the park for 10 days was stunning and the connections made with the lions was priceless and something that will stay in our hearts forever.
Watch the videos of the lions that we worked with in the TRUST TECHNIQUE VIDEO COURSE
Founded in 1998, Animals Asia promotes compassion and respect for all animals and works to bring about long-term change. We work to end the barbaric bear bile trade, which sees over 10,000 bears kept on bile farms in China, according to official figures, about 1,200 suffering the same fate in Vietnam.
We spent two weeks in Jan 2016 working with the bears in Vietnam. This was a very special trip offering our services to work with a number of bears. It was such a pleasure to share and help this amazing organisation. We were touched deeply by the response of the bears and people and our next visit will be to the site in China.
Watch the videos of the bears that we worked with in the TRUST TECHNIQUE VIDEO COURSE
We helped this purposeful rescue and rehoming centre in Yorkshire, by spending a week working with the dogs and Nicki Oliver who runs the centre. They are doing fabulous work helping educate people on the needs of this working dog. We worked with several dogs and have been raising funds for them over the last few years.
Catskill Animal Sanctuary

The Sanctuary is an 110-acre refuge in New York's Hudson Valley for eleven species of farmed animals rescued from cruelty, neglect, and abandonment. Over 4,000 animals have been rescued since 2001 created by founders by founders Kathy Stevens and Jesse Moore. Between 250 and 350 residents call the Sanctuary home at any given time.
As part of our Omega workshop week, we visited and worked with a number of the farmed animals and gave staff education.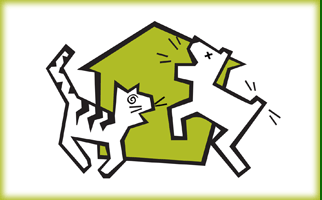 Is an established 501(c)(3) non-profit no-kill organisation providing an alternative for homeless pets throughout Northern California. Milo provides community education, volunteer opportunities, adoption services and sanctuary for animals until permanent homes can be found.
The Milo Foundation has it's sanctuary located on two hundred and eighty-three acres in Mendocino County offering lots of room for the animals to run and play. The Milo Sanctuary houses cats and kittens, dogs and puppies, and occasionally farm animals and other domestic creatures that find their way there.
We donated a day's training to the centre whilst in California, we worked with a very sensitive pack of dogs who were part of a large rescue from one home and gave staff training.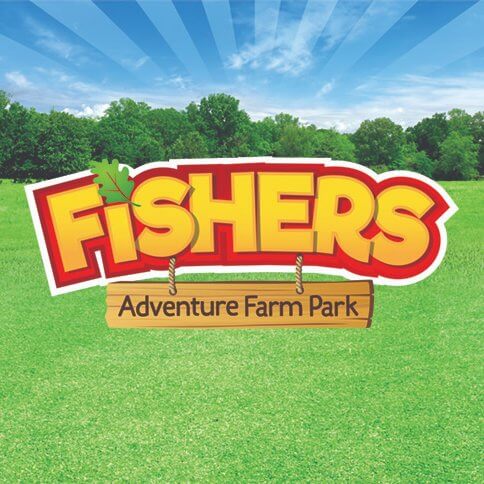 Tim and Trina Rollings began Fishers Farm in June 1990 with the vision to make it a happy and memorable family-friendly West Sussex attraction. They have a variety of rescued animals at Fishers Farm, and we were asked in Sep 16 to assist with the two old Shire Horses and working with the farrier to make the task of feet trimming easier on the horses.
Although Fishers is a little unusual for us, in that it is not a charity, the emotional wellbeing of the animals is pivotal to the Farm and indeed us. Any animal in any environment can benefit from a Trust Technique session. We have been fortunate to have excellent team co-operation, days of training for the senior animal staff, and six weekly visits to support the Shires for trimming days. Fishers also provide a range of farm animals, so we have supported a lama, a cow, a goat, a pig and a donkey.
Rescue Remedies Dog Rescue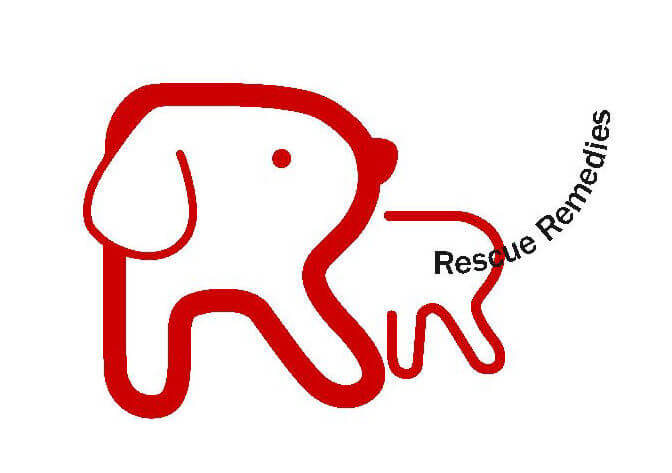 The charity covers the South East of England and based in the Surrey, London and Hampshire area. They have been rescuing dogs since 2002 and grown from small beginnings to currently carrying around 80-90 dogs on their books and rehoming up to 400 dogs per year.   They are entirely volunteer run and work with numerous organisations to save dogs directly from the pound. We have nothing but admiration for this well-established charity and the work they quietly do day after day.
We were asked to help a young dog from rescue remedies who had never been out of Kennels.  He has a strong conditioned response, which makes it difficult to find a home.  We have been fostering him since Nov 16, rehabilitating him using The Trust Technique, and bringing him into a home environment for the first time.  
Hudson Valley Animal Rescue
Hudson Valley Animal Rescue & Sanctuary (HVARS) is a 501(c)(3) charity organisation, located in New York State.  They rescue domestic animals, farm animals and rehabilitate wildlife.  They also run a low-cost clinic cats and dogs.
As part of our Omega workshop week, we visited and worked with a number of their dogs and gave staff education.
Hope Pastures rescues, rehabilitates and re-homes horses, ponies and donkeys. They also provide the opportunity for people to meet the animals and learn about them and how to look after them.
We had a wonderful time helping the centre and working with many horses at Hope Pastures.
Watch the videos of the horses that we worked with in the TRUST TECHNIQUE VIDEO COURSE