Discover these easy to use, tried and tested methods that open a new perspective on understanding an animal's emotions.
Animal Communication Suite Upgrade
Understand how your animal is feeling
See The full details of this WORKSHOP
To see the full details of this workshop click the button below and the page will load in another tab.
Make sure to come back here for your personal offer :) I primarily work with people and this course is so in line with what I do. I also have a rescue cat that has many issues that we are working through. All in all, this course was everything and more than I expected. Totally recommend it. I enjoyed this course and did try communication with some 5 or 6 dogs and cats. The owners were surprised by what came up and the most beautiful part is that they were touched. Some cried and felt closer to their animal afterwards, which I found to be a beautiful thing… Some others heard of it and contacted me with the request to "speak" with their animal and asked the question "Please figure out what I can do better with my pet"… I am very grateful for this simple opportunity that upgrades the quality of life of animals and relationships.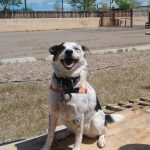 I have a pack of 9 dogs and 3 cats and also am a dog trainer/caregiver. This course has given me new skills to deepen my relationship with my own pack and bring something wider and deeper to my clients. Thank you so much. It is still incredible to me what I have found thanks to James and Shelly. Finally. A path that takes me to where I always wanted to be. Three dogs share their life with me. Two bitches from a dog shelter and one bitch from a breeding with an inbreeding coefficient of 24%. One of the bitches from the dog shelter suffers from fear of children and men and everything that makes noise. The second bitch from a dog shelter was already given there as a puppy as a misplacement. Each of the three need some support where thanks to James and Shelly I finally found a way to help them. Fear aggression, fear of abandonment and an overactive mind. I went for about 3 to 4 years to dog training schools with them. Not everything they taught there was wrong. I took something from all of them. But mostly I felt my questions were not noticed enough and the dogs with their "special characters" not approved enough. What we learned never felt quite right. Often I came home explaining that I was not comfortable with this way of dealing with the dogs. I read books about behavioral training and how dogs should "function" in our society etc. and of course I could use something from everything. But the very sensitive bitch from the kennel kept telling me that this was the wrong way to go. She told me this by her reactions to my reactions and so on. She always told me why don't you ask me what I need instead of telling me what I need. She is now 7 years old and I try not to feel guilty about the "missed", but to be able to give her now what she needs. And the same with the other two. It often happens that we misunderstand each other. And I know it's because of me and my agenda. With the online ACT1 and the online Trust Technique course, I see the way. Thank you James and Shelly. James, I admire your way, your way of dealing with animals. Your confidence for a better world for the animals. You are my role model. Going through the Trust Technique video course, followed by the Animal Communication Workshop, has really helped me trust in my own ability to communicate with animals. Also, using the trust technique has helped me find that calm center that can be carried over into how I approach decision making and even interactions with other people. This is a course that is life enhancing, but it does require patience and a commitment. Thanks so much James and Shelly for doing the work that you do.