Discover these easy to use, tried and tested methods that open a new perspective on understanding an animal's emotions.
Animal Communication Suite Upgrade
Understand how your animal is feeling
See The full details of this WORKSHOP
To see the full details of this workshop click the button below and the page will load in another tab.
Make sure to come back here for your personal offer :) I have to start by saying a huge thank you to James and Shelly for this amazing opportunity, communicating with animals is a dream I have had since childhood and now I feel it is within reach.
I tried my first communication with a dog, the feelings were very subtle but I took the advice to not doubt what I got and write it all down. I expected it to be all wrong when I finished, but I asked for the feedback on it anyway , and the first response I got from the dog's human was "WOW!" most of the information I got was right and even some of the things I didn't write down because I thought they were too far fetched turned out to be right.
Some of the information was very precise: the spot where he eats, that he had pain in his left hind paw, that he was feeling empathy for the pain in his human's left shoulder and neck, that he was very friendly with the cat that lives with him, his favourite game…. I could go on… this is amazing! Now I have to see if I got an accurate reading of my communication with a lovely chicken… watch this space! It is hugely helpful to be able to listen to these over and over again, especially the harder parts like finding my special place which I have found really difficult, then inviting the animal in.
I currently look after a Highland mare called Kara and I just can't get on to her thought pattern – I try to be open and receptive but so far she's having none of it. However, this course enables me to go back over the difficult parts as often as I need and I hope that I can build up sufficient trust between us to enable her to show me what is making her gnash her teeth at me (she does it with other people too – she just doesn't seem to have trust in any of us). I won't give up on her and this course will help me. Thank you so much. It was a wonderful course and I'm so happy 😁!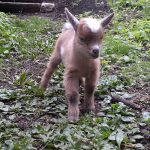 Hello Everyone
I am very grateful for the opportunity to learn more about animal communication and to have a forum where I could explore on a deeper level. I am grateful for Shelly and James being open to share their gifts and their incredible love they have for animals. The Animal Communication modality was very easy to understand and put into practice. Thank you Peace Karen Thank you for your unique training. A magical approach to real communication.