THE FOUNDATION COURSE
The best way to learn the techniques for your personal use.
50 hours of videos clearly sharing how to increase trust and confidence in your animals life and also your own.
Trust Technique Lifetime Video Course Discount 217
Click on the price above to see in your currency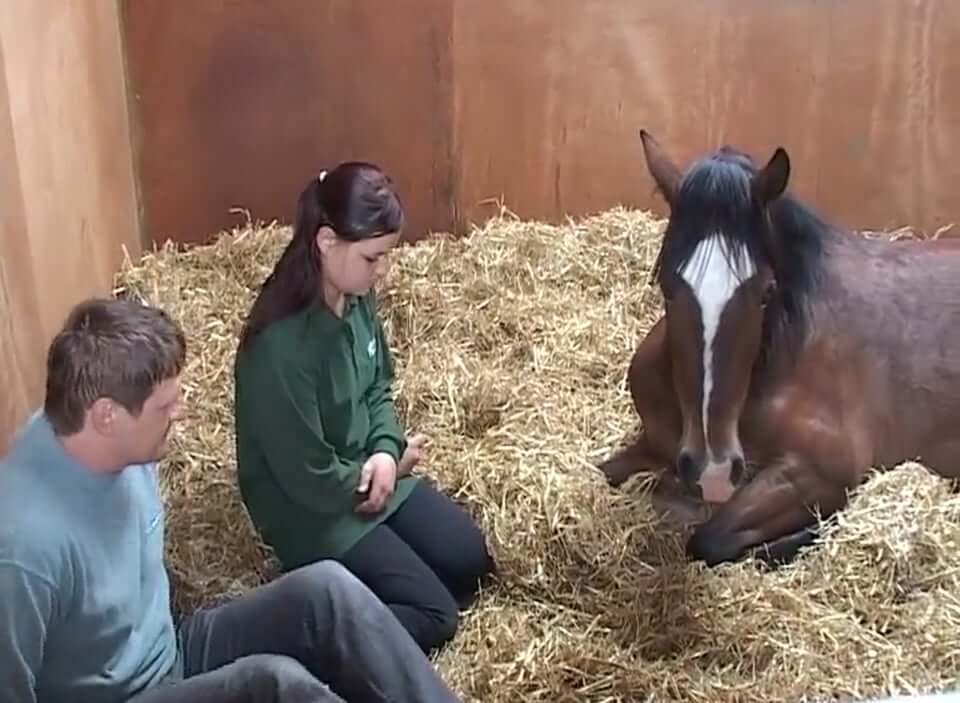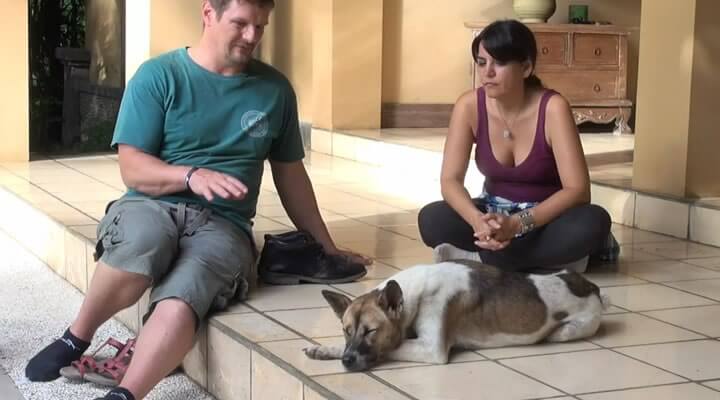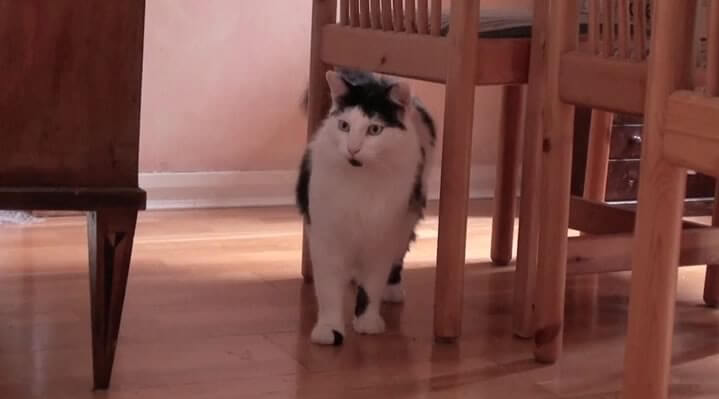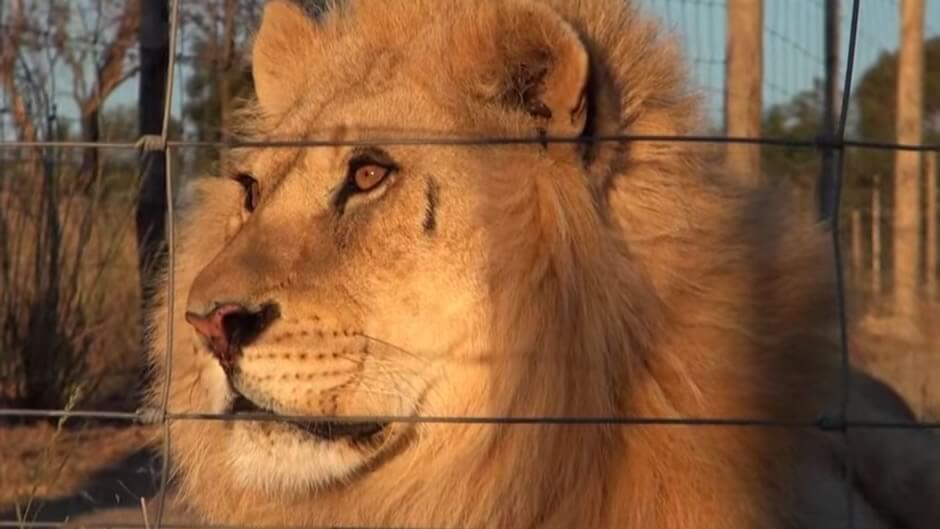 Tutorials & Case Studies
with horses, dogs, cats, lions and bears
See The full details of this life changing video course
To see the full details of this course click the button below and the page will load in another tab.
Make sure to come back here for your personal offer :)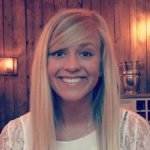 THANK YOU, THANK YOU, THANK YOU! Dear James and Shelly, Ive been praying to find something that I really feel I could trust when it comes to my dogs and understanding them better. And one day there you were. This is so much better than I ever could expect. This is by far the best thing Ive come across in this field ever. Im thankful beyond words for all the beautiful work you are doing for animals around the world and that you put it all together in this form for people to learn. Im learning so much about my animals and also myself. I wish everyone in the world knew about this! Im so happy and I just want to give you both a gigant hug! Bless you
I am absolutely fascinated of this technique. I am so happy, I got to know of it by a documentary in the Swiss TV.
Actually I am (was) quite afraid of animals – especially horses and dogs – but by now I got a very new understanding of them and these creatures found a way into my heart.
My cat Kyra asks me at least once a day to spend some present moments with her. That is just beautiful

The Trust Technique has completely shifted the way I view emotions and connection to animals, particularly when dealing with animals who need some help with confidence. It has also complemented my shift into the world of positive training, and taught me how to best support my animal with her emotional issues in a respectful and peaceful way. I recommend every animal handler do this course – it's truly a game changer.
Thank you so much, I followed with enthousiasm until now, just before bears in Asia.
As musician I am used to search and try to understand the deapness of human functions, but this is for me such an opening of view and feeling..
I came in because my dear dog was dignosed with cancer, so I practiced with him for him and myself, I have to say he is very well now, and I feel able to stay in the situation with hope and serenity, a huge step for both.
So again thank you to all the staff, for the clear and generous comunication, I will surely continue the path, and practice the beautiful teachings.
Love and blessings from Italy
Claudia
I'm only 8% through this course so far but I am absolutely loving it. I can't wait to get on to the practitioners course as doing this has so told me that that is what I should've been doing as a career all my life. Still, it's never too late to start doing what you love….. even though I'm very nearly 70.
I just hope that not too many people learn how to do this for themselves or I'll be redundant before I've qualified!! :))
75% way through and just watched bears of Asia. I had seen a documentary on this awful practise some years ago. It was uplifting to watch James with the bears.
Hi everyone, well, I have done it just purchased my TTVC Yawooo, so excited, and here I go, a journey of a lifetime.
I've had dogs all my life, and worked with them Professionaly for the last twenty puls years. This Course has given me new insight, and a new appreciation for HOW we can comunicate.
I would love to take the Practitioner's Course when I complete the rest of the Trust Technique.
Thank you for the work you do with Sancuaries, and teaching the staff this Technique so they can apply it to help all the animals in their care.
Thank you for sharing!
Trust Technique really appealed to me because of its gentle and peaceful approach to being with animals. I had long felt at odds with many conventional animal training methods so this looked just the ticket. And it is! I am just about to complete the online video course, but I want to watch the videos all again! I have started to use the TT with our four dogs and my horse over the last few weeks and subtle changes have already begun to show. Our dogs can be particularly excitable. They're all related as well so the pack bond is strong! Our Mummy dog visibly relaxed when she realised she doesn't have the burden of care for the entire family unit, it was so magical. She has become more playful with us, and not just her two babies. She actively seeks us out for "together time" instead of sitting apart from us. Her brother has grown in confidence too and no longer lets the male pup push him around; there is a growing respect between the two of them. It's making outings tranquil and more enjoyable too. We are all more relaxed and gentler with our communications to each other on a human level as well! We all just love it! So happy to have discovered TT. It has answered all my animal concerns. Thank you James and Shelley.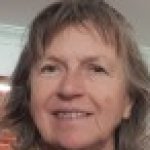 I have only just begun the video cause and so far I have found it mesmerising. Very meditative and relaxing. Thank you James.

I love it 😉 I am so impressed by James clarity, lucidity and gentleness. Thank you. I am going on to build up a great relationship with my horse.
I cannot wait to do the course. I have 22 horses and heaps of other animals that would benefit and include myself. Thanks for Sharing.
I have just started this program and have been mesmerized with the technique. Because of changes in my life right now, moving to a new place, I've had to put the course on hold for a bit. But I am very anxious to get back to it and intend to go all the way, perhaps even into the practitioner program. The work that James and Shelley do is amazing, and the courses are very easy to use and follow. I found out about this technique and program from a friend who went thru the program, and from the moment I watched the first messages of trust, I was hooked. This program is truly a gift!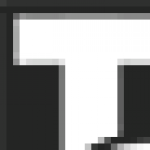 What an incredibly beautiful technique to learn and practice. What a gift. Thank you

My doggle, Sophie, is a rescue and incredibly sensitive. I've tried to work with several trainers but I am not comfortable with the pack leader/dominant type of training. It just feels wrong to me, especially with this sweet dog (not to mention, it has backfired on us both). I was praying for a miracle to help me with her, and I don't even remember at this point how I found the Trust Technique…but I found it.
I love this way of working with Sophie, and of course, me!
It is a beautiful technique, and it brings results in a gentle and respectful way for my dog.
Thank you, James and Shelley, for creating this system and making it available to us!
I love the trust Technique and have used it for years with all animals. It is so awe-inspiring to have troubled horses lay down and finally be able to relax. What a gift!
Thank you James,
Margaret Cruise

It is really amazing to me what we can achieve when we practice the present moment.
Yesterday I worked with my cat and to day also with my horse.
First story about my cat:
As i wrote already my cat has ben injured and I just can´t get her to a doctor in a cave and car. So I bought a really big one for dogs and where she can´t get more injuries. I tried to get in the present moment just to help her not getting so wild. But it was so difficult for me to came down my self. And it happened that she some how was able to open the zipper of the cave and all of a sudden she was next to me in the car. And also down at my feet. Uh I had to turn aside it was too dangerous to keep on driving. Then I calmed down myself and told her, listen this was just a little ride and we will go home now. At this moment I stoped thinking and she sat on my lap and looked out of the window and we drove home like that. And at home after she went outside and had something to eat she went asleep in her scratch tree and I saw her back leg in firmly. Then I again practiced the PM and then I started to do feldenkrais (I learned thin in swisserland during one year of teaching) and I realized that also when I do feldenkrais with animals I have to get into the PM. And my cat started to release her pain und also her leg. So with the PM I was able not only to help her with her leg I could also help her to release her drama, when she was put on the street as a baby and all alone. Today I gave her feldenkrais again starting with the PM. And as I learned from the course I had to prove my thoughts. Wich was also not so easy. And I found out when it is a thought and when I started with thinking about a thought.
So next my horse:
Anton, he is stressed I think, because it must be stressful when you always look for food, no. That means he checks my pockets. And it not nice to be pushed just because he asks for a goody. So I said to my self why not try the PM and see what happens. It took me at least 20 min. He went back and forth he turned to the other horses and banged against the door auf our cleaning area. But once in a while he come towards me and asked again for a goody. I gentle pushed him aside. And he went away. I had to go back to the PM every time he came and went. But the interesting to me was that his ears always turned to me. And after some work he came on my side stayed there nice and quite without pushing me. I waited for a minute. I thought too long is not good. Just to keep this good moment for him. I just took the holster put it over his head, he was still standing and not bothering. And for my first time he went back with me to his place in the stable passing two haysacks and not one look to the hay. I could easily lead him on a lead rope. I was so happy and thankful. And then you won´t beliefe it all the other horses except the leader where sleeping on the ground. I though could that be that these horses enjoyed also what I did with mine?
And coming home I worked again with my cat. It is so wonderful to see and understand their questions and thoughts.
I found out when my cat tells me – please stroke me – and when she doesn´t want it. Getting to know that I also learned through the lessons with James when I should go back to the PM and leave the cat without stroking and when she starts asking for a stroke. And at the end she asked me to put my hand under her head and she let go and relaxed stretching her legs and yarning. And on the pic you can see that her leg is no more firmly tightened. I can only post one pic but next time you get the nice one of my horse. Because after I did the PM with him he also went back and relaxed.
Just wonder full. Thanks for sharing.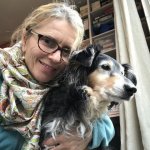 The trust technique has really opened my eyes how you can interact with animals on a deep level that does not include ideas of dominance and leader. My relationship with our dog has changed into mutual respect and understanding. I now see her as a being with species specific needs and little problems have relaxed. Thank you James and Shelley for teaching all animal lovers another way. And thank you very much for your generosity!
I have actually two testimonials.
1. my horse Anton. He was always testing me when I wanted to get his front hoof. And since I started to practice the present moment it changed a lot. Almost 9 out of 10 times he just lifts the hoof by him self. I just need to point at the leg and ask him if it is OK to take it and clean it.
2. my cat Lilli. She was a baby cat when she was found on the street alone by her self. A family took her home to Austria and there she stayed for one year. And then they had to give her away as their daughter became allergic to the cat. There are two subjects I am working on.
The first is her wilderness as she sometimes gets so exited on what ever that she just scratches me to hard.
and the second is, that she gets bitten by other cats quite often and the first time she didn´t allow me to get close to her at all. And just today she was injured again. And now she lets me get closer and closer. She also put her had into my palm of my hand. And then I started to practice the present moment after she wanted to lay on a different place. And it was so good to see her relaxing and stretching. Wanderful.
This has been an incredible experience into a deepening relationship with my horses. I have loved it, and I am sure that my boys have as well. I will continue to expand on the learning and deepening the bond. Thank you James and Shelley for being such caring loving people. Regards Adelle
Yesterday, I applied James' s practice, delivering a message of love to my cherished dog, Yoghio, I was so much at pain to put to sleep a year ago. Yoghio was fifteen years old with generalized cancer of the bowels and under sedation. Yoghio was a black labrador type mixed with French Hound and Bas Rouge (sheperd). He was a wonderful companion very noble in temper and I had him with me since a puppy.
Well, I don't what to make of it but he visited me in my sleep: unmistakably him but with the brilliant black robe of his teens and without the white moustache of his later days. A pure moment of joy!
I am presently following the video course dealing with the necessity to work at the pace of the animal. My English is not that fluent that I can catch every bit of the verbal interchange. But thanks to the videos I get the overall feeling of what is being demonstrated plus the pleasure to watch how responsive to the technique the animals are.
Hi Team, I am beginning the Course and enjoy it! It is also very emotional.
I do practice too : today with a fly, that I rescued from yesterday drowning in my dogs' bowl of water. Today, the fly doesn't escape when I'm approching it and comes down on my hand to eat. AC helps too. Thanks a lot for sharing this course with me, as a member.
Bye, I have some more videos and tutorials to work an 🙂 Kind regars, Benedicte.
I thought this course would teach me about animals. But James French does so much more. He teaches us how to live with compassion and understanding with all scient beings. Be prepared to embark on a surprising journey of self discovery and healing to our world . Amazing work….

As a human being, I'm deeply touched by the message of hope this course gives: that loving kindness works, that it's enough, we don't need the harsh corrections. As a long-time animal lover, meditator and craniosacral therapist, I'm impressed by the way this course finds a way to extract the basics of the human-animal relationship that leads to trust, healing and learning, so that other people can obtain results through practicing simple steps. As a scientist, I'm impressed by the value of the documentation these videos represent, in so many different areas – trauma, mindfulness, connection, sensitivity, behaviour…. It's amazing. As a vet, I'm excited by its potential to heal chronic disorders where classical approaches fail. Thank you, thank you, thank you. And congratulations with a wonderful course!
Waiting till after I have completed the course! The introduction videos were just wht I dreamed of
wow, it truly works!
the big question i have is: how do i start to trust humans??? or should ever trust humans?
The best most worthwhile purchase I have made this year! Thank you James and Shelley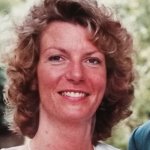 Charlotte Hammerin Lundström
This is absolutely amazing! Just what I need now. Now is the time for me.
James is very good and speeks in a way that is easy for me ( who is swedish ) to understand.
Love this very much!
I have just completed the sessions demonstrating the trust technique with Ares, the lion. and Bella and Grace, the horses. It's moving and beautiful to see how gracefully the animals are responding and how the staff of the refuges quickly interiorise the technique.
I have just watched your so well named I Have a Dream video which just seems to answer my own dream regarding man's relationship with animals. Thank you for exposing and demonstrating so clearly the principles and magic of the trust based relationship as against the old and unproductive fear based method. Beautifully done !

'The Trust Technique' (through this Video Course) and my 'Paddock Paradise' (Track System) are the two most worthwhile things that I have ever done for my little herd. I would (and already have) highly recommend it to all animal lovers. A heartfelt thank you to James, Shelley and all the team, for their compassion, dedication and generosity of spirit. Together, with their guidance we can make it a better world for animals everywhere. I too —' Have a Dream.'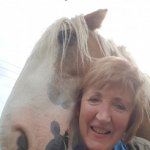 I have absolutely loved working through this course, in fact so much so that I didn't want to get to the end. i have cried many times, and constantly been in awe of the wonderful understanding that James shares with so many animal species. On a practical level, it has greatly enhanced my ability to share special moments with my own animals, in particular a very sensitive miniature Shetland mare who has been with me for over fifteen years. Fanta has never shown any desire to spend time with me, often walking away when i approached her. There have been occasions when i couldn't get near enough to put her headcollar on for the farrier's visit, and then her feet missed their trim. But now that I have learned how to be in the present moment and use mindful regard, she comes up to me willingly and asks for a scratch. i have four ponies and have felt many times over the summer that they have been working with James to teach me. Thank you so much, James and Shelley, for giving me the opportunity to be the person my ponies want me to be. And also, to the memory of Delorean who showed how powerful trust and love can be.
Of all the degrees and courses I have done, this course has been the most valuable – it fills your heart with peace and hope. The Trust Technique compliments Reiki and Crystal therapies beautifully. It also helped me to re-connect with PEACE, something that I last felt when growing up and living in the bushveld in Africa. Just watching the video's reminds one as to what actually matters in life and our amazing, natural ability as humans to connect with these beautiful souls. This course is such a gift, if is very well set out and explains the technique beautifully. Thank you.
This is a fab course! James is clear and concise and keeps it really simple. I wish I'd found him earlier!
WOW I can not begin to thank you for offering this message of enlightenment.
Without writing an essay it will be difficult to describe how wonderful this course is. It should be part of everyone's education… to help improve our understanding and appreciation for the animals we share this planet with. Thank you so much, James and Shelley, for your wonderful work and for this most incredibly moving and informative video library.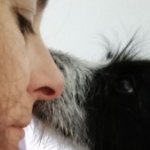 I'm so grateful I found you and your work, This is exactly what I was always looking for and I hope, more and more people will share this spirit of treating animals and also themselves… THANK YOU!
I have for many years been working on how to communicate to dogs and cats to understand them more to help them live in a human word better. So far what I have learn about Trust Technique is helped greatly. And working to learning more.
Very good – this is the way we all should be working, it's perfect. It may require a lot, a lot, of unlearning as you go along depending how you've worked before, but go for it, it really works 🙂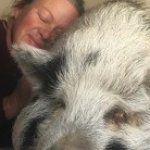 This course is truly for me, the way forward in being with animals. It has taught me so much and I am eternally grateful for stumbling across this path. I am very excited to move into the next phase.
The last lesson/video was incredibly moving.
Thank you ????????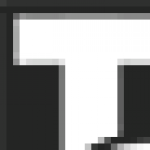 I am loving this course so far, just up to the end of lessons 3.
Incredibly powerful technique and actually fantastic way to learn to be peaceful yourself. I'm Glad I found this course.

I am happy, that I found the way to you, or maybe it founds me. It is so beautiful to see what relationship and connection you James have with the anmimals, and also with the human. The way you teach the animals with their friends is so lovely. It is touching my heard. For me it was always so that the animals are also beings with awareness, feelings, emotions and their own opinion about their live. To see how many people follow this course and share the way being with the animals heal so much. You teach a such simple way to be peaceful to slow down and to geht in connection with everything. It was always difficult for me to meditate. But like this it is a liberation of all the constructions. Every day I take time for the present moment, on the walk with the dog, when I am waiting for something…..
The video course is well done, with theory teachings and the practical videos. I can follow very well becouse you speak en english clearly and slowly. So I improve also my english knowledge. Thank you James and Shelley for sharing this with the world, it is a greate gift.
Sorry for the mistakes.
So far I'm thoroughly enjoying the course and inspired to take this patience and empathy out to my horses each day. It is also a valuable self improvement tool – should be taught to children in kindergarten – imagine!
I am so impressed how well this course is explained and presented. But most of all I love the contents and the outcome and effects it will have on the animals and on everyone doing this course. Great job James and Shelley and thank you so much for sharing your experience and knowledge with us.

Thank you James, for this fantastic offering to humans and animals! I've been meditating for many years, learning from many brilliant teachers , but none of them have offered me an approach that is as simple, clear, efficient, respectful, and directly applied to the benefit of all. I've also been dealing with trauma for many years, again learning from several brilliant teachers, but this video-course has given me a unique understanding of the patience needed. Thanks to you, the most sensitive and scared hidden parts are finally dearing to emerge, being received by a caring and competent grownup. As I watch the videos, I can feel healing occurring inside the animals and inside of me. Thank you, thank you, and deep bow .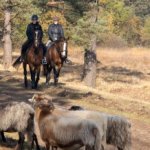 Thank you for making this beautiful course, with loads of very interesting cases. I was surprised how well I could learn the technique from "a screen".
But in fact the real teachers are our horses, dogs and cats, who showed so clearly when I was on the right track (or not).
What a gift for both animals and humans (kids), the peace of mind spreading within our household, especially in this unpeaceful Corona period.
I'm 25% through the course so far. Loving the construction of tutorials and videos. I have done a lot of practising and found it very rewarding.
Thank you very much for providing the video course. What an eye-opener. I've learned a lot on how to be around animals and I've made myself slow down a lot. There were moments when I was tear-struck. I'm totally amazed by what you are doing. Please keep up the good work!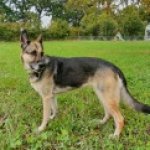 (First of all, sorry for my english.. 😉 )
Hello dear friends,
After having watched more than half theTTC courses, i can confirm that i still have a lot of pleasure in watching them and learning…
Although the technique seems very simple and repetitive, sit is each time richness and adapts to each situation.
James is fantastic and caring. Josh the cameraman who accompanies allows us to watch quality videos..
I'm deeply in touch by all the stories. All are reflecting what we are, think and feel. Our animals friends who accompany us throughout our lives are generous, act like they always want to make us happy (even if sometimes it doesn't seem like it) and take often a lot on them. I remain very humble to see such a beautiful Intelligence… Unfortunatly, that hasn't been always the case….
My first dog, named Urkan, was a beautiful strong beauceron. The dog educator often told me to dominate him otherwise he wouldn't respect us.. The education techniques were often agressive and rude….I was so wrong to follow his advise…. both Urkan and i weren't very confident and it was very difficult to stay peaceful….we had often issues with other male dog… not because Urkan was not well educated but more because of his lost of Trust, and especially my lost of Trust….. 🙁
Now Joya is our dog since 8 years. Education was totally different ; based on a lot of patience and kindness. This has given to us the chance to share a beautiful and close relationship full of Love and trust.
The Trust Technique gives me also the opportunity to resolve some issues that i had for almost 8 years with Joya, coming from her earlier age before we adopted her and of course from my owh problems which amplified the problematic…
The TT is so easy and in the same time so profound and intense.
I've been meditating since 20 years, very early in the morning during 1 and half hour but very rarely took i the time for a mindfull moment for my dog (andi i…;-). The benefits are indeniably efficient and work still even for other moments in the day or more…
More i do it more it becomes evident… it interacts of course also on my life directly and that's cool !!!! :-)))
Since 8 years Joya and i have both a very priviliege relationship: she is my best friend and we understand each other very well. All the friends and people who knows or meet us think that it couldn't be in a better way. But i must admit that The Trust Technique is allowing me, since i practice it – approximatly 1 month- to see a very positive evolution in the way that Joya and i are no more " attached / dependant" to each other in a way of needyness but far more by more Love and respect. I give her more space and she does the some regarding to me. We are no more in waiting something from the other and so we don't loose anymore so much energy….
To conclude, i definitly recommand this Technique and courses not only to each responsable person who lives issues with their animal friends but to other people who wish to deepen their relationship. This technique is non-invasive, respectful both for the animal and the owner.
More easy it is and more powerful it is also. After all these years it's the first time that i feel so much pleasure to "educate" or better to teach my dog and myself how to know eachother and communicate in a better way. Take time mindfully and practice the 3 PPP : patience, persistance and peacefull
WOW!! Absolutely amazing. I have just finished the course, and it has left me wanting more. I am in awe of James. I would recommend this course to any animal lover wanting a better understanding or relationship with their animals. Thank you so much, you guys are just incredible.

This is brand new territory for me though I've always felt a deep connection with my animals. There are times when I feel I can read their minds, or are they reading mine? Perfecting my communication with them is a long-standing dream of mine and I feel these courses will do it! Thank you for such inspirational and life affirming courses.
I am really enjoying finding out about the Trust Technique. The technique seems so simple but the results are incredible. The transformation in the animals is amazing and you can see how quickly they respond. I want to learn this technique to help my own dog who is anxious and reactive.
I like that I will always have access to the videos so I can go over things again. Plus the money paid will go towards helping animals and the great work being done through the TT.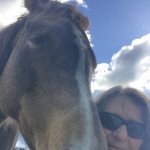 Just finished the TT Video Course, and won't be long before I start it again. A huge thank you to Monika Haller for encouraging me to sign up for the course, for having me and one of my horses for a consult as part of her Practitioner Course, and for ongoing mentoring. Recently I had a horse with a very nasty leg injury, if not for TT and Monikas assistance I would not have been able to daily dress the wound. James and Shelley, I have been looking for a better way to connect and communicate with my horses for some time, even the so called Horse Whisperers left me feeling there had to be a better way, I was told I was dreaming………Well, I never gave up on that dream. And how grateful am I to have found the TT and to you for making it available. The content and extent to which you explain and share is priceless…… Your dedication to helping make life peaceful for animals, particularly those in Sanctuaries brought tears to my eyes and joy to my heart on many occasions. TT is also helping me personally with lifes challenges, and my horses are already responding positively to the change in my interaction with them and the sessions we have. Best thing I have ever done for myself and my horses…….
This video course has been very interesting and educational. I find it absolutely worth the cost. Thank you for the opportunity to learn, and to take part of the important work that you do around the world.
I have only just started the course and can see the tremendous value in learning the art and skill of mindful regard. Getting out of and away from the old traditional thinking towards animals, the self, others and our environment can only create a better and cooperative future for all wanting to experience true connection. Thank you for taking the many devoted years of planning and doing to find a better way and putting it in a platform that everyone can learn from no matter where in the world you live. Regards Leanne
I'm very impressed with the course layout and clarity of use. Clear instructions to follow and the graphics and layout are fantastic.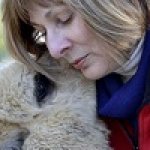 Very helpful tutorials, especially for me as I am older and challenged or intimidated with technology. Thank you.
I love the Trust Technique. It works so beautifully and easily, and makes such perfect positive changes in the animals that are engaged in your Trust work. I am so thankful for James French for discovering the Trust Technique!!
This course is life changing. I don't have any animals at the present but bought it because I feel so peaceful watching and listening to James and seeing the results he achieves with the animals is truly inspiring. I suffer from PTSD so feeling peaceful is very important for me and I am learning to , like the animals he works with cultivate a more peaceful mind and recognise my reactive states quicker . There is so much love and compassion here along with a real appreciation for another beings state of mind., without judgement. I am so glad that I have this course and connection to such an authentic body of work.
Thank you James and Shelley
What can I say? This is amazing. I am slowly working my way through the video course and am beginning to see the improvements in my relationships with my animals (dogs, ponies and cats). It's an emotional journey and a bit lonely, as I'm sure friends and family are wondering what on earth I'm doing! But it feels so right to be building relationships like this. I have some challenges ahead but feel sure that if anything can help my animals, it's the Trust Technique. Thanks so much for making it accessible.
Kim ( & Rolo, Talisker, Tabitha, Chippy, Miki, Simba & Quilly)

This is my sweet adoption from a rescue and his name is Nugget. I have only had him for a couple weeks. I have a mare I named Snow White, She was given to me, was neglected and green that quickly became his buddy. She bit me the very first day I fed her. She would charge my children and try to bite them, she would kick. I was already working with liberty training, and a lot of affection to where the mare had warmed up to me and we really started to bond, but I could tell she still didn't like any type of ground work. She would pin her ears and do it, but not happily. She would also follow me just about anywhere I went until I brought Nugget home, and then it felt like square one with her again. I started doing this TODAY twice and the horses would just stand completely relaxed as close to me as they could be. My mare didn't nip the other horse, they would yawn and be completely content. Snow White and Nugget will both willingly leave one another In the pasture when they are together and follow me without stalling to wait for their friend to catch up. Before this, they were almost touching at all times. Nugget then rolled, laid for a second and got up right next to me. I had to take a picture of him, especially with it only being today I started. That was the first time he had rolled near me at all. I can see a HUGE shift in them once I started being present and not having expectations, thoughts or self-doubt. I told just about everyone about it. So amazing! I have done all sorts of mindfulness, Christian yoga, body work, meditation, but I always closed my eyes and I would find my mind wandering. When I had to focus on a spot, it clicked! That's what was missing, especially when we realize psychologically how connected our eye movement is to our thinking. I just love it, and I am so excited to continue in it. I would give it triple the rating if I could.
An absolutely brilliant experience learning your technique through this video home course. I have learnt so much which has helped immensely with all my animals and other animals I have had to integrate my animals with.
Thank you..
Warm Regards
Teal
I have only just begun the video course and already I am very impressed with the clarity and attention to detail. The teaching technique and method is very thorough and clearly presented. I love everything about it and am taking my time to take it all in. My life's purpose is to Be in the present moment, and the method presented here is a unique and valuable inroad that enhances my personal practise. We only have to observe the effect on the animals to see the powerful influence that our present moment awareness presents as we vibrate to the frequency of love. I am truly humbled and honoured to observe this in the Trust Technique, and to be part of it. Thank you James and Shelley for an outstanding contribution to the spiritual evolution of humanity. Ten out of ten.
Loved this course, it was exactly what I needed. Although honestly speaking, I think learning the present moment is what everybody needs, regardless of what kind of animals you work or live with. Absolutely recommend this course!
Fantastic course!
Thank you
I am impressed by the attitude towards animals and the honesty in James's work. The results of TT without using force, dominance or pressure are beautiful, convincing and very inspiring. Also I appreciate very much your answering my questions. Applying TT , at my own level, makes me feel much better than using all those ways of controlling I learned .
I guess TT is not for everybody, you really need patience. I did watch all videos, I often felt touched , and I am glad I still have access, because I want to see many videos again. I am sure I did miss and forget a lot.
It is not easy to go in that quiet state myself, especially in our 'regular' stable environment, but it is rewarding to grow in that field, and to feel more and more trust between my traumatised horse and me. I keep working on it, because I love to do this and we are only beginning.
Thank you for your uplifting work and course!

I started the video coaching course quite some time ago but I've recently started to review, practice and study more intensely. Learning so much and loving every minute of it. I've worked with rescue horse for several therapy programs and The Trust Technique is the ONLY way I will begin and continue a relationship with these horses. My very high thinking terrier loves it too. Thank you James and Shelley.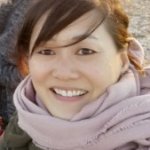 The unprecedented times we are living through has allowed me to complete the Trust Technique video course and it has been a truly beautiful experience, and I can honestly say, life changing. My initial intention was to help my little dog Nora to find peace, but the journey the course took me on turned the focus onto myself, and opened my eyes to the idea that I needed to be a peaceful teacher to truly help her. I've been lucky enough to have the time in these difficult months to use the Technique for humans to work through so many parts of my personal history and lighten the weight of many intense feelings. I AM that classic case of the adopted person who felt drawn to the little streetdog in the shelter, so we have definitely been sharing our feelings, but without being able to help each other. The Trust Technique has started a wonderful journey for both of us. Since beginning to share all the aspects of it with Nora, I have seen changes in her daily. My nearest and dearest have also remarked on the changes in me! We are beginning a truly special new chapter and I'm beyond delighted that I've been able to watch so many moving moments in the vast selection of videos made available in this course. There really isn't anything as special or as meaningful out there. I could write so much more but, at this stage I just want to Thank you for sharing, for teaching and for giving me the opportunity to learn, such a simple yet intricate way of building relationships. Nora and I are intensely grateful.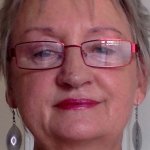 What an amazing and inspirational video course this is. James and Shelley what you've put together here is mammoth, I really appreciate all the hours of hard work behind the scenes. Your dedication to animals both wild and domestic is admirable, and to be able to share and teach your skills and knowledge is wonderful. Right from the beginning of this course I knew I was going to really enjoy the whole production. So many emotions, happiness, joy, sadness, wonder, acceptance, gosh it contains them all and more. I certainly recommend this video course to anyone who cares for animals, you'll learn so much and gain such an understanding of all animals, it's awesome.
Great Karma Lessons. Thank you very much!
This is a brilliant course! So loving and so needed by all animal lovers.
I am so grateful to have come across this amazing work. I have a rescue dog and was wanting to work through behaviour that has been potentially dangerous. I don't like the idea of using force with animals and this method is based on establishing peaceful communication between the human and the animal as opposed to force or fear based training etc and the results are phenomenal. I have also personally benefited from the peace of mind used at the core of the approach and realised how so much of the time I am unwittingly engaged in high levels of thinking instead of just being. It is incredible to see how my thinking levels influence an animals and how effective reducing thinking levels to a state of a peaceful mindset is in establishing trust with your animal.
The course was advertised on instagram, which I rarely use, but Im so glad to have discovered James French there.
Watching the videos is a bit like watching a magician work, as the trust he gains from the animals and his ability to so purely communicate with them is extraordinary. Each video shows examples of James working with all different kinds of animals and it is joyful and profoundly moving to watch his powerful yet simple communication and presence have such healing and beneficial results.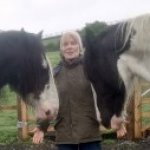 I found this course to be so inspirational having initially felt it was just another course and I'd probably end up feeling disappointed like all the other courses I have tried but was pleasantly surprised to discover a whole new way of treating animals that actually worked and was so gentle in its process. I do believe that James has got a special way with animals and so glad he has brought it out to the world and the work he and Shelley are doing to help animals worldwide and teach this process to others so they can help their animals is a gift beyond measure.
I do think this is the way to treat all animals and hope that this will grow so more people are able to follow it instead of the 'traditional' ways that animals are trained which can leave a lot to answer for!
The videos were so heart-warming to watch but also some heart-breaking at the same time.
I feel I now have the tools to help my animals when they need it and myself which will be a beautiful journey.
Thank you so much for bringing this out into the world.
Hi all,
I just love the Trust Technique and the Trust Technique Video Course.
I have a life long membership and watch the Course at the hole for the third time now and even if I do know all the videos I detect small things or subtle hinches, which I didn´t caught watching the course the last time.
And sometimes if I´m really stressed out and annoyed , I just watch the consultations and let the Peace of Mind "drop out" of the video and let the magic work on me. :-))))
What I love about the Trust Technique is, that it is all about connection, clearity and respect and of course trust. It´s a love ly and easy way to grow personally, for yourself as well as for your animals. And it´s so successful because you allow the otherone to be as he is, not judging him but offering him a way, how to be peaceful and confident in all kind of situations. And it´s soft, kind, regarding, loveing AND easy.
All the Best and thanks for this great work :-))))
Christiane
I have been very privileged to have exposed to the Trust Technique. I was taking the course for my senior cat, Woody, with multiple health problems. He was an outdoor and indoor cat. I had evenings to introduce him to the Trust Technique, and he would always curl-up to sleep on his scratch pad, after lots of brushing. Over time, he seemed to want generally desire more company from me. He had to have his tail washed daily, as his sebaceous glands required 'squeezing'. We used butter as his reward. Usually he would run away quickly, afterwards, but after working with the Technique, he would stay and have a body scrub.
He was doing very well, taking all his medications, when one Saturday morning, his hind legs became paralyzed. He was in a lot of pain, and we sadly had him euthanized two weeks shy of his 17th year. He was so distressed with the pain and the journey to the vet, that he was panting, and I was unable to calm him at that time. However, I feel that he benefited from the Technique with the short time I had to work with him and for that I am so grateful.
I have thoroughly enjoyed all the teachings and videos, and constantly wish I had been exposed to this many years ago. However, every time I listen to the teachings and watch the videos, my heart has been touched with the beauty, sensitivity, patience and insight that James brings to animals in distress to enable them and their owners to work together as a team. The Trust Technique is compassion in action.
I have enjoyed every minute of this course from start to finish, it's such a simple teqnique and the kindest way to help an animal to learn, it's also very beneficial to humans as well by helping you to work through some of the thoughts that may be blocking you and creating a lovely connection with an animal.
I've learnt such alot about why animals behave the way they do and how they think. Thank you so much for giving us the Trust Technique.
Thank you this was a great course. There were so many little things that I picked up in learning more on difficult animals as some would call. it was very informative I refer back to it often.
I love this way of being with animals. I have found connections with all kinds of wildlife even more then I had before. I am a wildlife certified in wildlife rehab., in Ohio and I spend many months in AZ.. This course I have worked with it on dogs, deer, groundhogs, raccoons, birds and horses. Yes you maybe surprised at some of those wild creatures but they are in my back yard and they have learned to trust me. I can make a tick tick noise with my mouth and a certain ground hog will come running to see what I am doing. Sometimes I just want to see her other times I'll give a treat onto the ground.
I absolutely loved the Asian Bears and all the growth they did and what you found and how it was found in them.
Duke the horse oh my that horse is very loyal in love with his friends. They worked the Trust technique so very well with him.
I love to watch the same videos over and over again, sometimes you miss a little thing or pick up something a tad different. I'm excited to try new things all the time. The videos are very informative and with animals and people it teaches you not to hurry in life to be peace of mind, and get present realize animals all have a past they went through and need to deal with. We need to open our minds slow down and listen. I highly recommend these classes this way of listening and interacting with wild animals but use caution and do know what the animals are capable of. As a wildlife rehab., trainee in my home state I know Ohio wildlife. It was a whole new experience to me two years ago to learn all about wild horses. But I had to I want to support them help groups that rescue them and do anything I can for them and any other animal on this planet.
Id give these videos 5 stars higher if I could and they are so reasonably priced. Have fun learn something new even if you just want to try it on your cat dog and grow close to understanding them. You'll love it James and Shelley are wonderful giving people and I appreciate all they do for so many people all over the world.
Trust Technique came along at a time when my animals were all behaving in a manner that was aggressive.
I have miniature horses as one family of three and the mare was a rescue, whilst the stallion was a purchase from a friend. He is now gelded and been the best dad to his son and they have all lived as a family from the birth of their baby.
Along came an Arctic Dog from a good family but from a couple of other dogs in his family. One is aggressive and caged by law, which breaks my heart. My Arctic was developing deep aggression to my horses and I didn't know how to control his jealousy.
The horses were difficult at feeding time.
The result thus far by using this beautiful technique has been 3 calmer horses not pawing the ground whilst I am feeding, nor bullying as much as the buckets are placed at meal times. The arctic is now accepting that it is their space and is peaceful.
Whilst I haven't finished all the work required, I am daily using these techniques and seeing an incredible difference.
It is also the missing link to an animal communication course I have attended but been unable to complete as I felt there were missing connections for me with the animals. I intend to take this technique further into education as it works in the most serene way possible with results clearly visible. I will also pass this to my Arctics previous family for the caged Bordeaux to be healed and released into a happy life.
The funniest experience I am having with all of this is I keep falling asleep watching all the videos !
This course was very amazing for me. The course was super understandable and the videos very touching.
I would like to study the practitioner course for working with my clients in my healing praxis .
Exactly the piece of the puzzle was missing in my work with Animals and her owners.
Thank you much for this course an this philosophy to live with animals. Thank you from the heart to Shelly and james for sharing this wonderful message.
Kristina Katharina Mareen
I am very happy for enrolling on this video course. It is clear and easy explained, touching and eye opening, engaging and deepening the relationship to my 8 horses. For an example, I am trimming the hoofs of my horses myself. I do not bind them to a wall as I like them do express themselves. With the experience from the trust technique I stopp more often, breathe, listen to sounds, get present and continue then i a much more gentle way. The horse relaxes, and I listen so much better like this! I can only recommend this course to anyone wanting to come closer to their animals, understanding them better, understanding myself better and changing my ways into a more harmonic coexistence with our animals.
Just completed the TT video course. Such a wonderful gift to learn the basic foundation for entry way into the spirit. Can't thank James and Shelly enough for all they have helped me with. On this path consciously since 2000, and can't say enough about how helpful James and Shelly and the TT has been for me. Thank you.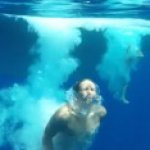 I am halfway through the course. I think it's absolutely amazing. I train horses for a living and everything that James teaches is what I've been searching for all my life. He is filling in all the gaps in my beliefs about horses. I am so excited to start seeing what I can achieve with my own horses and I would love to progress to the advanced course. It is worth every penny. What I love about the lessons are there are so many practical videos and it's not complicated to understand. My 9-year-old daughter is watching it with me and is loving it too
Thank you so much for these videos and this wonderful way of seeing our animal companions, and our relationship with them.
I appreciate deeply the softness and kindness involved in this process. I dream to be part of spreading these values around me. I am very grateful, thank you!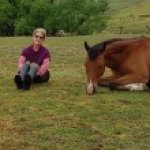 Beautiful beyond words – thank you so much – for the technique and for what it means to the animals you spend time with. I feel the love and peace as well and love how it is allowing me to quite naturally share peace and present moment with our own animals.
This is an excellent course. I learned so much and love that it works at the animal's pace and is always so gentle and respectful. I've been able to use it on my own animals with wonderful results. Highly recommend it to anyone who wants to really understand their animal.
What a remarkable and user friendly video series! I was instantly captivated and hooked. My horses hang for this peace now and the entire farm is a more tranquil place with happy animals who are feeling listened to and understood probably for the first time in their life. THANK YOU James and Shelley.
Debs Carling
The course is very well explained.
I think the system with the groups and forums is very good for exchanging. You have really grandiosely thought out.
Thanks for sharing.
This is the kind of treatment, I would love to see more of. I'm very excited to begin this journey. It FEELS very good. Thank you for what you do.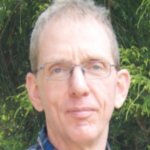 Dear Shelley and James,
Wonderful to see all this healing happening and often within a small amount of time.
You have created a beautiful technique.
Kind regards
Frans

Just finished the course. I've found it inspiring, moving & extremely interesting. It's helped me to remain positive through some difficult & emotional times. It's great that it's so effective on all animals including humans. I've been practising the technique on my own animals but will look into taking this further. I obviously don't get quite the same results as James & Shelley but practice makes perfect. Such a beautiful thing to offer any animal & I feel this is something I can use in many situations from now on. Thank you so much for sharing your gift xx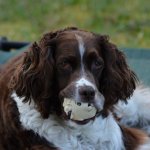 The information in this course is riveting. The techniques are simple and everyone can learn them. James and Shelly are changing the world for both animals and humans.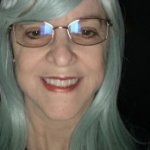 Bless you James French and Shelley. WOW. I am so grateful to have found your training, and I don't know how I did find you quite a few years ago.
This program Trust-Technique is by far the most beautiful study of animal nature I have ever had the pleasure to being exposed to anywhere In the world.
As a Animal Reiki practitioner here in the United States,, I am familiar with some of this content, but still learned so many important lessons about being present and so much more that is helping me in my personal life and in my professional animal healing life.
PLEASE share with EVERYONE you know that has animal companions or loves animals as part of their personal humanity. You will NOT be sorry, and dear James French, you are the most compassionate, loving, and peaceful human being I have ever had the pleasure to "witness". Bless you for all you do to educate all of us to take better care of our sentient friends who teach us all about UNCONDITIONAL LOVE.
Irene from Freiburg, Germany
Hei, the longer I look to the video course, the more, I learn about trust technique, the more I am impressed and touched deeply in my heart. Thank you, giving me the opportunity, to make these experiences. I am really glad that I can follow the great work of James, thanks a lot! Irene

Amazing work. Amazing summary of the Trust Technique and years of compassionate work. It is sure a great contribution to peace on our planet we all need so much. I wish schools would teach this. Thank you so much.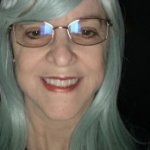 As a Animal Reiki professional, I found this course invaluable for additional tips beyond the Animal Reiki training I have had with Kathleen Prasad. These techniques are helpful in my super busy life also, as I have challenges with staying present in my own life. Thankyou James and Shelly for all your do for humanity and our beloved animal kingdom. You are a blessing to all of us.
So incredibly pleased with the couse. So glad I am a lifetime member so I can watch many of them again. Thank you so much for your work with bringing peace to so many animals..and making the processes and teachins available to the public. I cant wait to start my Level 3 course in spring with the expectation of helping animals and humans learn about the Trust Method in my part of the world. Smack in the middle of Canada. This course was so easy to follow and access. Love, love, loved it!
Well Done!!:)
Barb Vince
Manitoba, Canada
I have just finished the video course and I have been left with so much gratitude to what I have learned from James. This approach is so valuable and important to be spread, it is life changing for humans and for animals. The work of James and Shelley has to be supported wherever possible.
Irene from Freiburg, Germany
I am really happy, that I found this course. It's breathtaking to do the exercises and watch the videos and I enjoy every minute. Thanks a lot for this great experiance

Excellent information!! James and Shelley teach the information in a very sincere honest manner which shows how passionate they are for helping people and animals. I live in the U.S. and there are ALOT of talented telepathic and nature based spiritual teachers. But they are far more concerned with charging high $$ and stretching the courses out to make as big a profit as they can, than they are for actually helping people learn the skills. Being a great telepathic communicator and energetic healer is only part of the qualification for teaching those skills. Truly caring about your students success, and thereby the welfare of the animals and people your students will help, is what makes you a great teacher of telepathy and energetic healing. The Trust Technique is incredible.
This course is one of the most valuable things I have ever watched in my life. It not only helps me to help my furry friends, it also helps to understand more about who and what we all really are. The sharing of feelings, thoughts and being among all of us, humans, animals, is such an amazing gift. I remind myself daily to share the right feelings with others and not the wrong ones. I love to be able to give more peace to any animal or human, including myself.
James and Shelley and everyone participating: A huge THANK YOU from my part. What you do really changes the world. I wish, everybody would follow the course and live what it teaches.
Lots of love and gratitude for your amazing, kind, wonderful work from
Sabine
I have done the video course 2 times and I learned each time a lot. thank you for the wonderful work you are doing.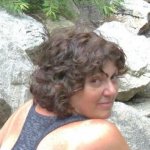 I continue to be overwhelmed with awe at the depth and healing potential of this work and the inspired insight of James French. I truly feel it is a genuine light in our world and awakens the spirit of cpmpassion and connection which is so needed now, Dare I say, it could save us all.
The animals have such innate wisdom to teach us if only we have ears to hear and eyes to see. In the video course I am learning that miracles happen in evertday lives and that this peace can be taught and shared between humans and withanimals . I am eternally grateful to have discovered this as it has fullfilled a longing I have had in my heart for as long as I can remember and almost stopped believing in. There is so much amazing content in the videos, tutorials and exercises which are literally changing and healing my life and expanding my sense of faith and hope in a saner and gentler world.
Thank you James and thank you, Shelley for all your hard work and committment to share this work andmake this form of transformation possible for us all. I can't think of anything more valuable I would want to support or be a part of. Thank you!!
Loved this course. Learned a lot about the Trust Techniques as well as how to communicate with animals. In this course I also learned more about myself, and my relationships with animals. I learned more about their culture and how to be respectful when I have the privilege of being in their presence.
Thank you for all the effort and time that you put in to help these incredible beings!
It's hard to put into words. My gratitude and appreciation to have met James & Shelley and part take in continual learning which personally influence my relationships with animals and humans. It involves continuing practice on one's self, bringing the present moment into daily life, not only while together with others, but with one's inner being. This is not a traditional school, James shares his experiences with great dedication to bring awareness to everyone. "I have a dream that animals be treated with mindful regard". Thank you J&S. Cindy, located in Switzerland
For all my life, I dreamed about a deep relationship with a horse. When I bought my horse, it took me another 2 years to really start to listen to him – and all I heard was "no". I read books, I watched videos, I started to understand what I was doing wrong, I listened harder to him, but the " No" only got louder.
Until I started the Video course. For the first time, I feel a tender connection growing between us, and it is one of the most wonderful experiences of my life. James and Shelly, I am so infinitely grateful to you for this amzing gift. I'm still in the middle of the video course and I know what I'm experiencing at the moment is only the beginning, but I now have confidence, that all will be good. My whole life has changed. Thank you.

Amazing, mind blowing and enlightening. The Trust Technique has enabled me to develop a deep connection with my horses. Creating trust, harmony and respect. Thank you.
Beyond belief and so excited to start the course. Thank you for your heart, already a blessing to me.
Thank you so much for sharing your loving. peaceful and respectful course. Its wonderful to teach in this way so humans realise how privileged we are to share our lives with animals.
Where was this 30 years ago? 20 years ago? 10 years ago? The understanding of behavior is huge, the healing potential off the charts, and the outcomes nothing less than stellar! What a colossal blessing you two are for the gift you offering both animals and humanity in general as you close the understanding gap between all creatures everywhere. May we never look back, but only forward to the amazing future that exists through understanding the invisible realm, and knowing others at a level only dreamt of until now. Your dream James is just amazing and thanks a million for bringing this training to the larger audience. We thank you, our animals thank you. What a gift!
The most beautiful thing I have ever being involved in. Thanks James and Shelly for opening my eyes and heart. You have changed my life and my animals. This course is truly amazing and the best thing I have ever done with my life. ???
Loving it so far, relatable to animals and people on so many levels
Fascinating information! So far, I'm loving the course. Thank you for sharing!

James , I just love your approach with animals and to watch you is truly inspirational . I have just watched you working with Delorean and it bought tears to my eyes . Your input was so important to help him to have a peaceful passing – thank you so much for sharing your knowledge and experiences .
Exactly what I needed! Practical and doable. Pure genius, simplified into essential principles & details, with abundant video examples providing an immersive experience where we see, hear, feel and understand what is happening. Inspiring, informative, ground-breaking. It also gives us a way to resolve our own issues so they don't get in the way of helping our animals – now that is valuable all by itself! It's been life changing for me; deeply affirmative, giving a way forward that has heart, soul, and intellect beautifully balanced. A game-changer.

This video course is in fact far more than what I expected. You get a very strong tool on hand to work with your animals. And James is very clear on his instructions and adresses all areas that could cause trouble for the learner. After 8 years of living with a traumatized dog, I finally understand what is going on in her mind and feel that I have found the way how to help her. The changes are slow but there have been some incredible steps forward. My dog is so grateful for the extra time and understanding I now have for her, we have grown together a lot. Thank you so much for sharing the Trust Technique with us.
My animals and I thank you so much for sharing the wonderful gift of the Trust Technique. The tutorials are so well thought out and clear and have instilled me with confidence. The case studies are totally inspirational. This course has enabled me to truly listen to my animals and help them to be peaceful.
Thank you so much out of the depth of my heart. I do have a dream to really connect with my animal family more deeply than I have succeeded up till now. I have tried especially to achieve true Connection with my Icelandic horses but also my dogs and cats. I have practiced mindfulness for riders , am practicing Taiqi for many year and done many courses on horsemanship on true feel,savvy for riders and studied with prominent horsemanship instructors. Nobody has explained and demonstrated like you how I and my animals need to be to be truly connected. I still have a lot of lessons to study and I feel so happy excited and thrilled about what I am now learning. Thank you again so much for sharing these lovely techniques for Being.
Just finished the new Salt River Wildhorse videos which I just received. Nakota, Agave, and Red The Stallion. They were wonderful. I am especially interested in them because I live close to the horses during 6 months of winter and will be attending a SRWHMG Orientation on Feb. 16th hoping to do some volunteer work with them.
Thank you.
I am going through the videos for the second time and. learn something extra with each one. I am getting closer to my childhood ambition of talking to animals
I wish I could give more stars than just five. What a huge inspiration Shelly and James are. I loved every video and every story, becoming addicted to them. With each story, you fall into the learning journey and want to see how it ends. They demonstrate time and time again how we can give hope and peace to animals. I can't wait to start my practitioners course. Keep the videos coming, I need my fix!

I've taken an age to come onto this brilliant site and begin my lessons. It was over tow years when I traveled from Scotland to spend 1 day with you beautiful and wonderful people. It was a magical day , and so worth the drive.
I'm happy that now I feel is my time to get involved and will watch all videos with enthusiasm, and get to know others who are, as James said, Like minded.
Beautiful and calming introduction to the content of this site.
Thank you James ans Shelly for The Trust Technique.
Lindsay
We work with rescued horses and at-risk children 7-18. The horses and children heal each other, but not until they can find that deep connection that The Trust Technique teaches. My highest regards and deepest thanks to James and Shelley!

The Trust Technique is to relationship
what E= mc² was to science.
Can't thank you, James and Shelley, enough for sharing this technique with us. The ability to help people and animals in such a lovely peaceful way is so beautiful…and often quite emotional. I understand…and really listen… so much more to my two wee ponies. Everyone who shares their lives with horses should be required to take this video course. Ohh what a better world it would be!
although i have jumped in and out of this course .the impression it has made not just on my life but my dogs is quite amazing. i feel my confident in my life and i understand better what my dogs and foster dogs need from me …i hope that one day i can do the full course …thank you

The video course is outstanding. It has inspired me to move into a world I want to live, with confidence and love. James and Shelley are truly amazing people. They've bought the most incredible way of working with animals into being. One which resonates with my beliefs and philosophy on how we should work with animals. Mindful regard is a miracle and needs to be spread around the world with love. Thank you for the learning. I'm incredibly excited.
This has been a life changing experience for me. I have been training animals all my life, but once I embraced the Trust Technique, it took my connection to the animals in my life to a totally different level. One of mutual respect, appreciation and understanding. I will forever be grateful for this blessing.
I feel deeply grateful for this course. Thank you so much for sharing this with me. It gives me inspiration to behave and look at the animals differently.
Thanks so much to Shelly and James for providing this beautiful course. It has helped myself personally and my animals . My horses esp one who was carrying so much stress he is slowly releasing and he's real personally is coming out it so beautiful to see . I would recommend this course to anyone who wants a deep connection with your animal friends . ?