What do our current members have to say?
This course was very amazing for me. The course was super understandable and the videos very touching.
I would like to study the practitioner course for working with my clients in my healing praxis .
Exactly the piece of the puzzle was missing in my work with Animals and her owners.
Thank you much for this course an this philosophy to live with animals. Thank you from the heart to Shelly and james for sharing this wonderful message.
Kristina Katharina Mareen
I am very happy for enrolling on this video course. It is clear and easy explained, touching and eye opening, engaging and deepening the relationship to my 8 horses. For an example, I am trimming the hoofs of my horses myself. I do not bind them to a wall as I like them do express themselves. With the experience from the trust technique I stopp more often, breathe, listen to sounds, get present and continue then i a much more gentle way. The horse relaxes, and I listen so much better like this! I can only recommend this course to anyone wanting to come closer to their animals, understanding them better, understanding myself better and changing my ways into a more harmonic coexistence with our animals.
Just completed the TT video course. Such a wonderful gift to learn the basic foundation for entry way into the spirit. Can't thank James and Shelly enough for all they have helped me with. On this path consciously since 2000, and can't say enough about how helpful James and Shelly and the TT has been for me. Thank you.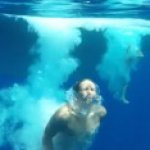 I am halfway through the course. I think it's absolutely amazing. I train horses for a living and everything that James teaches is what I've been searching for all my life. He is filling in all the gaps in my beliefs about horses. I am so excited to start seeing what I can achieve with my own horses and I would love to progress to the advanced course. It is worth every penny. What I love about the lessons are there are so many practical videos and it's not complicated to understand. My 9-year-old daughter is watching it with me and is loving it too
Thank you so much for these videos and this wonderful way of seeing our animal companions, and our relationship with them.
I appreciate deeply the softness and kindness involved in this process. I dream to be part of spreading these values around me. I am very grateful, thank you!