What do our current members have to say?

I've completed the video course for the third time. The information is invaluable and I learn something every time I re-watch a video. As a perennial student, wanting to know everything about everything, I realise the more I know, the more I don't know. I'm very grateful for all the hard work and dedication, not only from James and Shelley, but also from the carers of these beautiful animals large and small.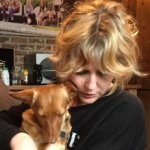 Dear James and Shelley,
The way you are helping animals and their owners is on such a deep, deep level. Thank you for sharing your wisdom. This matter is not easy although you make it look and sound very simple. Learning to hold space for an animal/individual, learning to go at their pace, learning to stay in a state of non reaction and peace ..... Such beauty... THANK YOU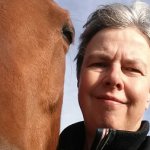 The video course is really great. While watching I cried and laughed and learned. Learned a way to build a peaceful and understanding relationship with my animals. They now feel very trusted with me and they now also calmly tell me if they agree or disagree with something. That makes me feel great, but maybe even more so for them. I did not hesitate for a moment to move on to become a Trust Technique Practitioner.
What a journey!
I started the TT VideoCourse to help my dog who had a lot of issues and It worked more than I expected. She is now more relaxed, connected and learned a lot: to walk in the city without barking at bikes, cars and buses, to sleep at night without needing to be in charge and control of all the neighbourhood, Gosh it's so good to sleep all night without any barking! And son on… But the best is our relationship which is deeper, trustfully and cooperative. We're still learning and progressing together.
And for me, it is a new way to be deeply connected to nature and all the living beings and opened to new perspectives. Thank you so much!
What an extraordinary program! The video course demonstrates the Trust Technique in action with such a variety of animals in different situations. You can see for yourself that it works and how it works. I am a pet sitter and I have used the TT with the animals in my care. I have seen both quick results and how over time animals associate peace of mind with me. The depth of relationship you can build with an animal with the TT is limitless. I have always had great respect and love for animals. The TT has deepened both for me.