Elevating Animal-Human Connection
We Have A Dream…
…that all animals be treated with mindful regard.
The Trust Technique® is a mindfulness practice that is shared between the person and their animals. In the first stages, this connection builds a core bond of trust and confidence in each other, which can then develop and extend to other areas of their lives. When the relationship shifts from fear to trust, over-reactions are replaced with instinctual learning.
Now Is The Time…
…that we adopt a wiser understanding that recognises the difference between fear and trust motivation.
There are many misconceptions in the animal world that are no longer integral to the true connection between animals and people. Such terms as "we need to be the boss over an animal" or that "they are not intelligent" has a detrimental effect on the depth of authentic relationships that could exist between people and any type of animal.
…to explore animal intelligence with trusted co-operation.
When the human mind changes to accommodate the opinions of animals, a state of gratitude and co-operation can be shared. This opens new possibilities of connection that seem extraordinary when compared to old beliefs and actions.
Discover Our Courses Below
We are an education organisation whose intent is to show and deliver a fresh mindful approach to working and caring for all animals. Teaching techniques developed from advanced animal communication, that are easy to use and learn.  Presented in a professional platform for both private and professionals worldwide. For pet owners, rescue centres, trainers, veterinarians, educational institutes and the advancement of the animal-human therapeutic practice.
Learn The Trust Technique
A combination of advanced animal communication and animal healing combined into a simple to use application.
Helping animals and people find a deep sense of trust and confidence while opening new possibilities of co-operation.
Learn Animal Communication
James has been recognised as one of the leading UK Animal Communication teachers in the last decade. He has taught 1000s of people how to connect with and pick up their animal's feelings … in detail.. Discover these easy to use tried and tested methods that open a new perspective to understanding your animal opinions.
WHAT MEMBERS' HAVE TO SAY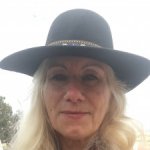 So the fist feeling that comes to mind when thinking of my personal experience is immense Gratitude for this life changing process.🙏💕
The last thing I ever thought I would do is take an online course. I am very good with animals and young children and I have been challenged by the computer. That being said I Loved it!!! I was able to work at my own pace never feeling like there was a deadline, instead I could take the time I needed to truly integrate the experience within my being. I also grew and was able to be at Peace with the computer. I found that expansive as it built my confidence.
To be in community with so many like minded people, I have felt supported every step of the way. As well as just having the time of my life!! Being present with the animals, discovering and learning together is a Joy🐶🐾🐴
This experience has enriched my life in all my relationships learning to deeply listen to the animals and people has opened my Heart and Mind to new perspectives and creativity. I now have a much deeper feeling of belonging and Authentic mindfulness in connecting.
The Journey is never ending. I set out to be a Domestic practitioner, and currently gaining my Horse basics to advance into Large Animals as well. That has opened a whole new world of connection for me.
As I started in Gratitude I will end with a Heart full of Appreciation to the Trust Technique TEAM.
Thank YOU for your labor of Love that is evident in each video. You have worked many long hours, in heat and cold, sitting in front of the computer to get it just right!! Thank You for distilling the life long experience and making it user friendly.
Well Done!!!👏👏👏
Gabrielle 💕💕👍👍👍👍👍👍👍👍👍👍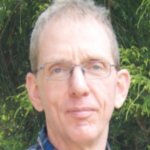 Dear Shelley and James,
Wonderful to see all this healing happening and often within a small amount of time.
You have created a beautiful technique.
Kind regards
Frans

Just finished the course. I've found it inspiring, moving & extremely interesting. It's helped me to remain positive through some difficult & emotional times. It's great that it's so effective on all animals including humans. I've been practising the technique on my own animals but will look into taking this further. I obviously don't get quite the same results as James & Shelley but practice makes perfect. Such a beautiful thing to offer any animal & I feel this is something I can use in many situations from now on. Thank you so much for sharing your gift xx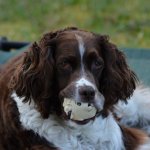 The information in this course is riveting. The techniques are simple and everyone can learn them. James and Shelly are changing the world for both animals and humans.

Two years ago, I saw a Trust Technique video on Facebook, where James walks in a pasture, sits down, and one by one all horses come close and lie down with him. I was amazed. And even more so, when I learned, that there was a video course where I could study and practice the Trust Technique with my own horse. What a wonderful way to spend time with Chio!
When I saw the Practitioner Course, I was far too timid to apply. I thought that I never ever would be accepted. Thanks to my friends who kept encouraging me, I applied...
And now - I'm a certified Practitioner for Large Animals and am waiting to get my results from my Domestic Animal certification.
Studying and practicing the Trust Technique has changed my life. It enables me to do what I always dreamed of - but never expected to come true: I spend a lot of time with animals, make people's eyes shine, and bring a little bit more peace to everyone I work with.
Thank you for everything you do, Shelley and James! You definitely make this world a better place!