Elevating Animal-Human Connection
We Have A Dream…
…that all animals be treated with mindful regard.
The Trust Technique® is a mindfulness practice that is shared between the person and their animals. In the first stages, this connection builds a core bond of trust and confidence in each other, which can then develop and extend to other areas of their lives. When the relationship shifts from fear to trust, over-reactions are replaced with instinctual learning.
Now Is The Time…
…that we adopt a wiser understanding that recognises the difference between fear and trust motivation.
There are many misconceptions in the animal world that are no longer integral to the true connection between animals and people. Such terms as "we need to be the boss over an animal" or that "they are not intelligent" has a detrimental effect on the depth of authentic relationships that could exist between people and any type of animal.
…to explore animal intelligence with trusted co-operation.
When the human mind changes to accommodate the opinions of animals, a state of gratitude and co-operation can be shared. This opens new possibilities of connection that seem extraordinary when compared to old beliefs and actions.
Discover Our Courses Below
We are an education organisation whose intent is to show and deliver a fresh mindful approach to working and caring for all animals. Teaching techniques developed from advanced animal communication, that are easy to use and learn.  Presented in a professional platform for both private and professionals worldwide. For pet owners, rescue centres, trainers, veterinarians, educational institutes and the advancement of the animal-human therapeutic practice.
Learn The Trust Technique
A combination of advanced animal communication and animal healing combined into a simple to use application.
Helping animals and people find a deep sense of trust and confidence while opening new possibilities of co-operation.
Learn Animal Communication
James has been recognised as one of the leading UK Animal Communication teachers in the last decade. He has taught 1000s of people how to connect with and pick up their animal's feelings … in detail.. Discover these easy to use tried and tested methods that open a new perspective to understanding your animal opinions.
WHAT MEMBERS' HAVE TO SAY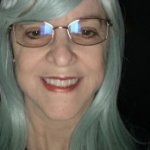 As a Animal Reiki professional, I found this course invaluable for additional tips beyond the Animal Reiki training I have had with Kathleen Prasad. These techniques are helpful in my super busy life also, as I have challenges with staying present in my own life. Thankyou James and Shelly for all your do for humanity and our beloved animal kingdom. You are a blessing to all of us.

So incredibly pleased with the couse. So glad I am a lifetime member so I can watch many of them again. Thank you so much for your work with bringing peace to so many animals..and making the processes and teachins available to the public. I cant wait to start my Level 3 course in spring with the expectation of helping animals and humans learn about the Trust Method in my part of the world. Smack in the middle of Canada. This course was so easy to follow and access. Love, love, loved it!
Well Done!!:)
Barb Vince
Manitoba, Canada
I have just finished the video course and I have been left with so much gratitude to what I have learned from James. This approach is so valuable and important to be spread, it is life changing for humans and for animals. The work of James and Shelley has to be supported wherever possible.