Elevating Animal-Human Connection
We Have A Dream…
…that all animals be treated with mindful regard.
The Trust Technique® is a mindfulness practice that is shared between the person and their animals. In the first stages, this connection builds a core bond of trust and confidence in each other, which can then develop and extend to other areas of their lives. When the relationship shifts from fear to trust, over-reactions are replaced with instinctual learning.
Now Is The Time…
…that we adopt a wiser understanding that recognises the difference between fear and trust motivation.
There are many misconceptions in the animal world that are no longer integral to the true connection between animals and people. Such terms as "we need to be the boss over an animal" or that "they are not intelligent" has a detrimental effect on the depth of authentic relationships that could exist between people and any type of animal.
…to explore animal intelligence with trusted co-operation.
When the human mind changes to accommodate the opinions of animals, a state of gratitude and co-operation can be shared. This opens new possibilities of connection that seem extraordinary when compared to old beliefs and actions.
Discover Our Courses Below
We are an education organisation whose intent is to show and deliver a fresh mindful approach to working and caring for all animals. Teaching techniques developed from advanced animal communication, that are easy to use and learn.  Presented in a professional platform for both private and professionals worldwide. For pet owners, rescue centres, trainers, veterinarians, educational institutes and the advancement of the animal-human therapeutic practice.
Learn The Trust Technique
A combination of advanced animal communication and animal healing combined into a simple to use application.
Helping animals and people find a deep sense of trust and confidence while opening new possibilities of co-operation.
Learn Animal Communication
James has been recognised as one of the leading UK Animal Communication teachers in the last decade. He has taught 1000s of people how to connect with and pick up their animal's feelings … in detail.. Discover these easy to use tried and tested methods that open a new perspective to understanding your animal opinions.
WHAT MEMBERS' HAVE TO SAY
First and foremost, I am so full of gratitude for having the opportunity to meet and study with James and Shelley, in California!!! Thank you for sharing your beautiful hearts and amazing gifts with us!
I have been consciously seeking peace for over 2 decades now! It was such a relief to finally have easy, step by step help to achieving peace of mind! After many years of attempting and "thinking" I was failing at meditation-because I beat myself up every time a thought came through, I have learned that the thoughts can come and go!! I love the example that you are standing in a river and thoughts can come floating towards you and you just allow them to float by-don't focus on them and YOU ARE Practicing Peace of Mind!!! I can do that!!
Namaste'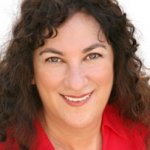 I attended the Dream Day in California in July with James and Shelley. It was an amazing experience to feel the work in person. I really loved being able to watch James work with the horses, and just how they reacted to him. It was as if they just wanted to be near him, they could feel the energy -- it was familiar and delicious to them, and it was wonderful to watch them scoop it up. As wonderful as seeing the videos are, seeing it with your own eyes is an experience you don't want to miss.
Truly moving. I think I've cried at least some on every single video I've watched. I can NOT wait to meet you all in a week in NY!!!



I will be curious to see how this works on the raccoons in my barn! And of course my cats and horses, who have all had animal communicators talk to them (including myself).
For 20 years I have been searching for ´´Something´´ Gentle & Kind yet Enabling the Mutual Respect & Co-operation needed between Guide & Guided (Animal & Human) James´s Patiently Returning to Stillness & Peaceful Presence (Step 1 of T-T) is Now the Basis of my Communication with Any Sentient Being! So Much Easier than the many other Techniques I have tried. A Peaceful Mind (Accessible Only in Stillness) is the Only Thing that can Change the World says Eckhart Tolle Thank you James for making the Trust-Technique Available to Anyone who Cares Enough to Use it!
Just watched the Rehabilitation Field. Absolutely stunning! What a fabulous way to introduce rescued horses to a wonderful world of peaceful living! I wish every groom could watch this to see how sensitive horses are. Well done James and Shelley (again!)
Just finished watching the videos of Gulliver the dog. He was really nervous around anyone except family and barked a lot at people who were going in and out of the house. How wonderful to watch James and Gulliver's owner work with him and see him go from scared and not trusting to allowing new people to pet him and feeling good about it. By doing the Trust-technique the whole human family and animal family's lives will have changed for the better bringing more peace of mind to everyone. Beautiful to watch and see how powerful this technique is. Love it.

I just watched Holly and Lexi is Section 13 and the discussion at the end is so brilliant! I'm near speechless so I should write this later but it will keep me brief! This course is tying together so many of my thoughts and lessons and beliefs not just with animals but with life and people and myself. I want to take all the courses now which means I have to find a way to get to England! It is just so amazing and thoughtful. There is not enough thoughtful in the world. We need more regard! I can't say enough wonderful things!
I attended a workshop with James and Shelley in Australia earlier this year. At the time I was about to give up on a rescue horse that had come into my care. I had been advised by vets and horse experts that this horse was beyond help. I was having trouble letting go of her and attended James Trust Technique Clinic as a last hope. Through the learning of the technique and the very positive conversation held with James in regard to this horse, everything has turned around. James encouraged me to keep going with her, and through the use of the trust technique she is now a completely different horse. She has gone from what most would say dangerous, to soft and lovable, and has even started a career helping troubled teenage girls. I would highly recommend to every animal owner to attend a workshop and to purchase the video course. Its content is invaluable. Thanks James for hearing my story tears and all, and for your encouragement to keep going, your advice was so helpful.
James and Shelley are spearheading a new movement in communicating with animals. The workshop contains information that is so important that it is not only riveting it feels that it is opening a portal in your heart and mind. I loved it so much I didn't want to stop for morning tea or lunch. This has never happened to me before. Amazing is what it is.!!!
Just finished watching for the second time the 7 videos of Ingrid and the dog Bella that she rescued from the streets of Katmandu. Wow. From the beginning James comes into find a very scared dog Bella that never new human kindness and to her humans were something to be frightened of and to stay clear of to a very happy Bella looking forward to walking with Ingrid and meeting other dogs and being pet and loved. So amazing what the trust-technique can do if we all just take the time to work with our animals. I keep thinking of what James says, Peace, patience and persistence. It is so lovely to see this. We also learn from using this technique how to be more loving, kind, non judgmental, caring and patient with ourselves. It surely shows me how to really really slow down myself and my thinking and bring peace to myself and the animals. Watching these videos always brings me to a really heartfelt place. Thank you James.