Category
Works in person and online with Domestic & Large Animals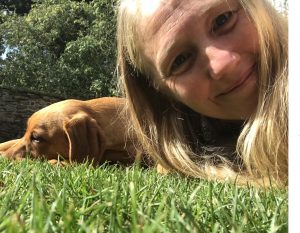 Based in Wolverhampton, West Midlands, UK
Bio: Hi
I have worked in the equestrian world, in education and in mental health. I have witnessed positive and negative communication, respectively build and break relationships between animals and humans.
I have experienced 'training' and 'education' of horse, dog and human that leads to withdrawal, separation, anxiety, fear, apathy – 'behaviour problems'.
Over thinking gets in the way of building a co-operative and trusting partnership. What is sought is connection.
As a Trust Technique Practitioner I use the tools I have learnt to create a learning environment where both you and your animal learn together to work through the challenges you currently face.
The tools you learn will be yours for life.
My intention is to help.
How can I help you?
Website: Under Construction
Please fill out the form below to contact this practitioner:
Wolverhampton, West Midlands