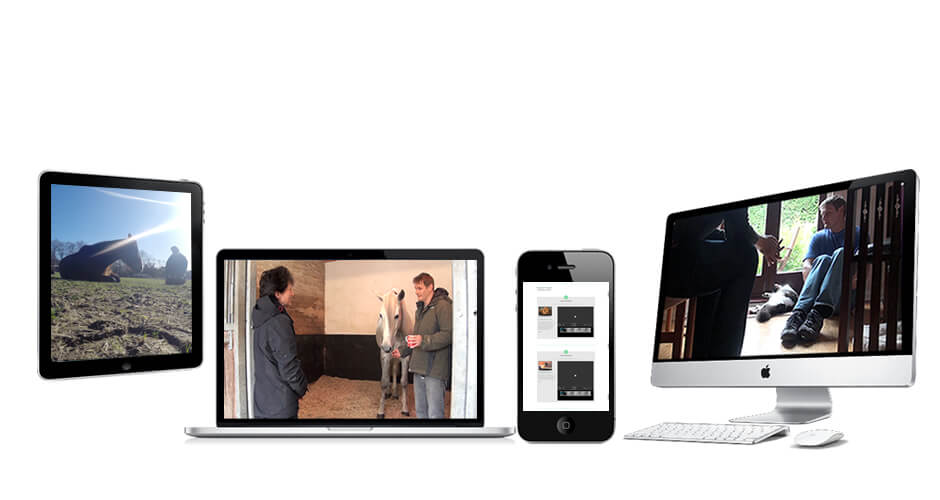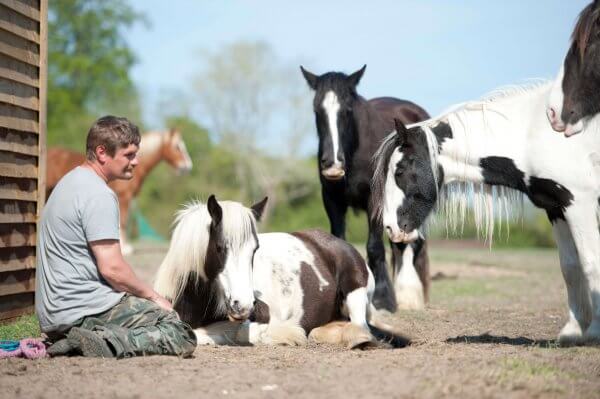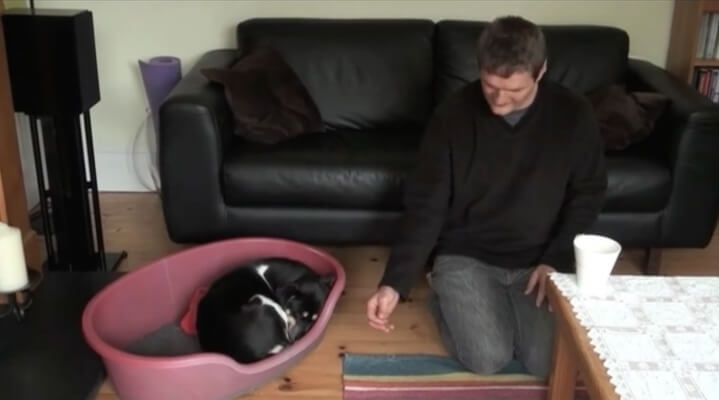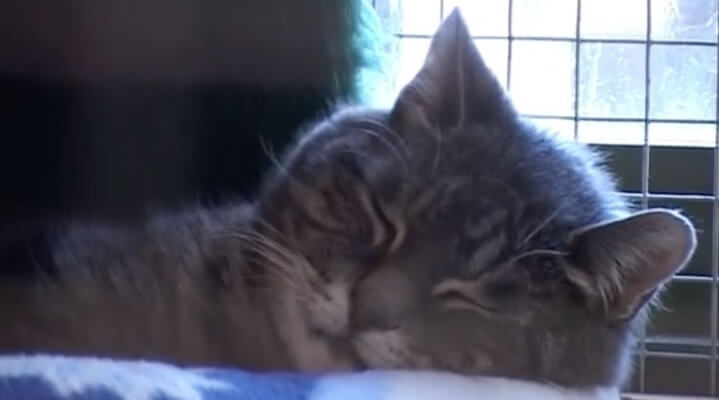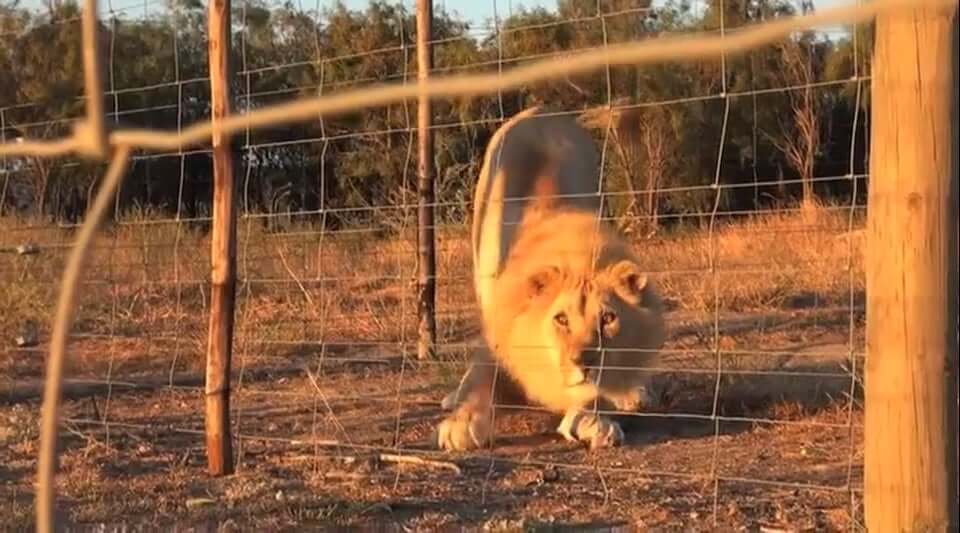 Trust Technique Lifetime Video Course
Learn the techniques for you and your animals. Over 50 hours of tutorials and case studies.
With horses, dogs, cats, lion and bears
Inspired possibilities with kindness!
What is the Trust Technique?
The Trust Technique ® is based on the premise that animals and humans share and react to micro feelings. When an animal or a person is over-thinking it creates strong emotional feelings. When this happens it can become more difficult to understand or connect with each other. This can have a negative impact on the relationship and ultimately may lower trust levels. Anxious over-thinking is one of the main causes of so-called "behavioural problems" in both animals and people.
The Trust Technique® is a mindful practise that is shared between the person and their animals. In simple terms, there is a sharing of peace of mind – the opposite of overthinking. In the first stages, this connection builds a core bond of trust and confidence in each other, which can then develop and extend to other areas of their lives. When the relationship shifts from fear to trust, over-reactions are replaced with instinctual learning.
Because this method is motivated by a peaceful authentic state of being, it promotes cooperation through kindness. The reward is a more truthful understanding of animal intelligence and allows for communication that manifests in shared wellbeing.
We are delighted to share this information with you and to help you discover something that is gently profound yet incredibly strong.
What is the video course?
The most efficient way to learn the Trust Technique for you and the animals you are responsible for
With 22 lessons 83 Topics over 50 hours of content!
Learn the techniques to help you and your animals, with over 250 videos.
Tutorials and examples with:
Horses, Dogs, Cats, Lions and bears
This video course opens your mind to a world of possibilities where animal intelligence can be discovered in an environment of trust and confidence.
Since 2010 James has video recorded all sessions with rescue centres and his private clients. This has created a vast collection of stunning examples of how the Trust Technique works with all types of animals – dogs, horses, cats and even rescued lions. Each video story highlights different problems and how the principles and concepts of this method have been applied. These working examples are accompanied by creative video tutorials which have been designed to teach you this method with ease, breaking each concept down into practical exercises for you to do with your animals.  Making this powerful technique available for you at home anytime, no matter how busy your schedule!
WORKING WITH RESCUE
James and Shelley donate their time to teach rescue staff this method. The examples in the video course feature Dogs, Horses, Cats, Lions and Bears
DETAILED TUTORIALS
Detailed and fun tutorials which are simple to do and very beautiful to share with your animals. Experience is everything and this is where yours starts!
WORKING WITH CLIENTS
The video course covers numerous home visits, helping animals and people with the Trust Technique. These examples include Dogs, Horses and Cats.
This is the perfect way for you to discover the many concepts and principles of the Trust Technique and then share this with your own animals.
Membership Content
The video course is laid out in sections, in total there are currently over 250 videos. Each section has a number of different tutorials and working sessions with different animals. You will find Horses, Dogs, Cats, Lions and Bears all being helped with the Trust Technique. The tutorials give very clear exercises so that you can start using the Trust Technique with your animal within the first hour. The animal sessions are either working and helping rescued animals or private consultations with James' clients.
Membership Benefits
A simple way to find and stay in the present moment
How to deliver the present moment to your animal and give them peace of mind
How to create an intuitive listening environment between you and any animal
How to change deep feared conditions and help your animal change long term
How to let go of your own painful past and create a peaceful future with the Trust Technique for people
Animal Communication, how to accurately pick up and deliver feelings from and to your animals
Understanding and finding peace with animal bereavement
Discover a powerful method of animal healing.
Examples with horses, dogs, cats, lions and bears
And so much more...
Lifetime Membership
Opens all 22 sections instantly, currently over 250 videos
Opens all future content, for life!
Be the first to view new content
Continued membership opens all future content
Follow the technique as it unfolds
Examples with horses, dogs, cats, lions and bears
Ask Questions
Forum access
Prerequisite for TT Practitioners, clinics and consultations
Know that your contribution is helping animals worldwide
And so much more
Trust Technique Practitioners
The video course is the prerequisite to enrolling on the Trust Technique Practitioner Qualification
For all my life, I dreamed about a deep relationship with a horse. When I bought my horse, it took me another 2 years to really start to listen to him - and all I heard was "no". I read books, I watched videos, I started to understand what I was doing wrong, I listened harder to him, but the " No" only got louder.
Until I started the Video course. For the first time, I feel a tender connection growing between us, and it is one of the most wonderful experiences of my life. James and Shelly, I am so infinitely grateful to you for this amzing gift. I'm still in the middle of the video course and I know what I'm experiencing at the moment is only the beginning, but I now have confidence, that all will be good. My whole life has changed. Thank you.

Amazing, mind blowing and enlightening. The Trust Technique has enabled me to develop a deep connection with my horses. Creating trust, harmony and respect. Thank you.
Beyond belief and so excited to start the course. Thank you for your heart, already a blessing to me.
The most beautiful thing I have ever being involved in. Thanks James and Shelly for opening my eyes and heart. You have changed my life and my animals. This course is truly amazing and the best thing I have ever done with my life. ???
Fascinating information! So far, I'm loving the course. Thank you for sharing!